Japanese (Miyachiku) Wagyu A5

Wagyu simply means "Japanese style beef " in the Japanese language, but it also points to the main four breeds of Japanese cattle, that are prized for their exceptionally well-marbled meat.
The Miyachiku beef comes from the Kuroge Washu (Japanese Black Cattle), the largest of the four original wagyu breeds.
Consisting of 400 farmers, the Miyachiku co-op is one of the largest manufacturers of original wagyu beef in Japan, and one of main distributors of the premium meat to the rest of the world.
The cattle are fed a diet mostly of wheat and corn for an average of 900 days. This is about 8 times longer than most cattle that is consumed.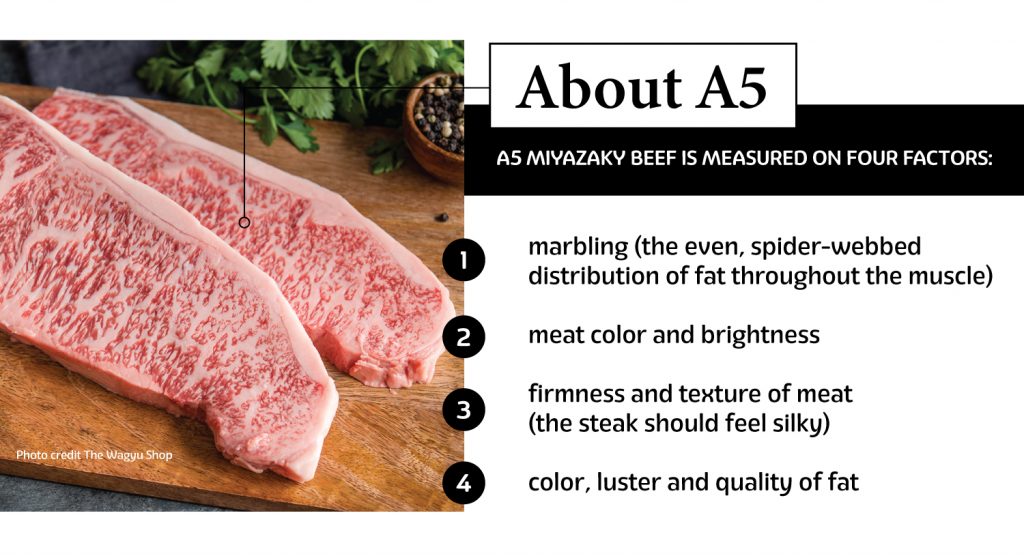 In the quality grade, the lowest score from the four items of the yield grade is adopted. In other words, even if grade 5 was given to marbling, color and brightness, and firmness and texture, and only fat assessments was grade 4, the quality grade of this beef is classified as grade 4. Quality grading is severely done.
A5 means the beef excels in every single factor. It has a gorgeous webbing of fat that will make you feel a creamy mouth-feel in each bite.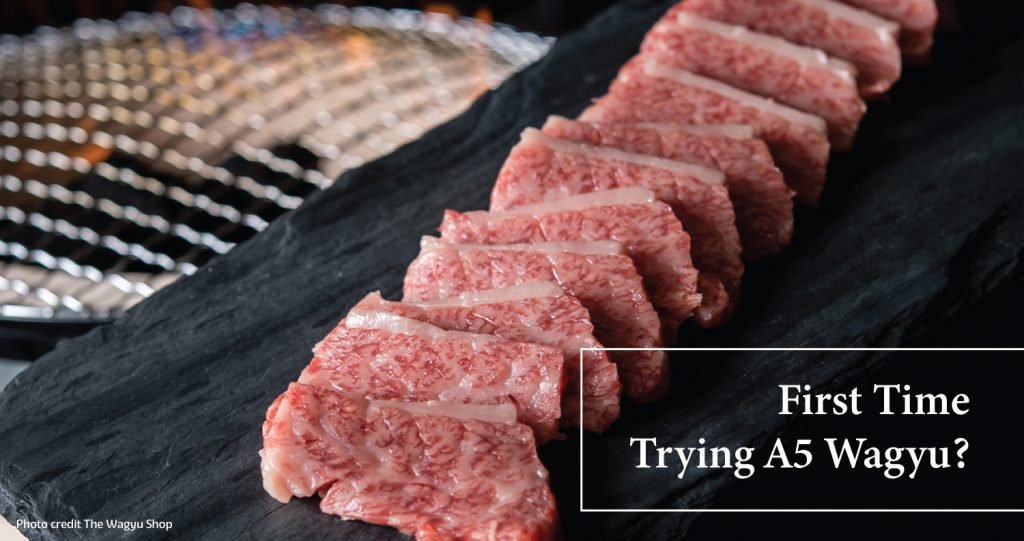 Every cut of A5 wagyu beef will be extremely fatty compared to any other steak you have ever had. That delicate, rich fat, can make up to more than 60% of the steak and is what makes it melt in your mouth. This high amount of fat means the beef has a lower melting point, meaning it will cook faster than your average steak.