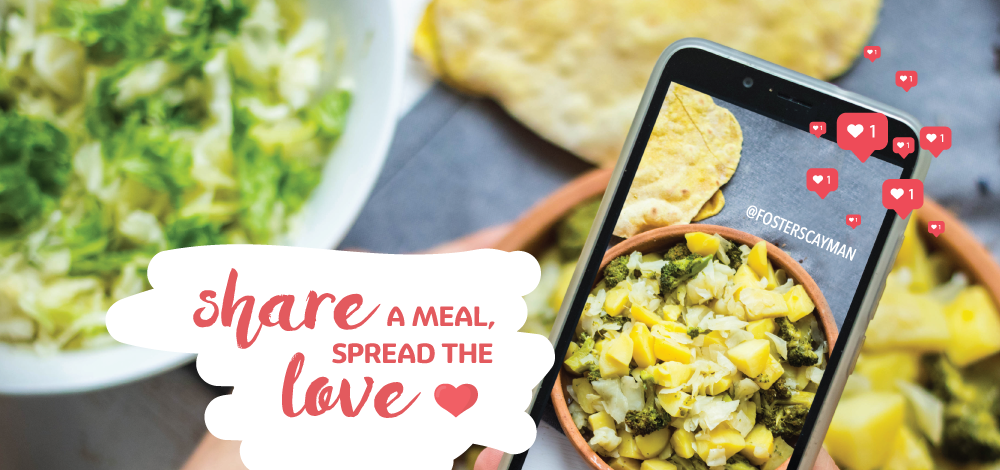 Cayman, share your next meal on Instagram or Facebook and we'll donate $5 on your behalf to Resilience Cayman.

Their programs include;
– Food Support, providing food vouchers to eligible individuals and families. Daily meal referral services focused on those who have experienced job loss
– Financial Literacy, providing budgeting tools and financial counselling for those struggling with their bills.
– Wellness Program, 30 day supply of Vitamin C for front line workers to boost their immunity as they keep Cayman safe and healthy.
– Farm Box, An online local farmer's market. Support for local farms and increased access to fresh produce, for residents.
*Foster's Food Fair, Ltd will donate up to $10,000 to Resillience Cayman on behalf of the Cayman community. Donation period from 22 April, 2020 –  10 May, 2020. Dates subject to change. This promotion is in no way sponsored, endorsed or administrated by, or associated with Instagram or Facebook.