Bay Market Café – Kombucha Promotion
Bay Market Café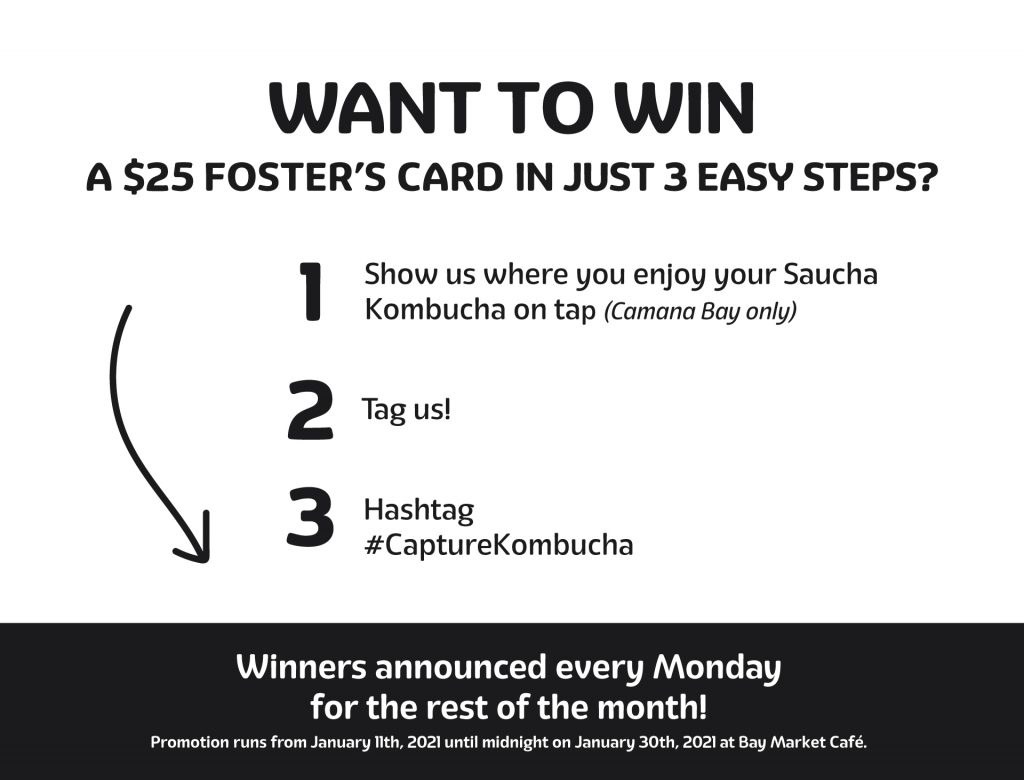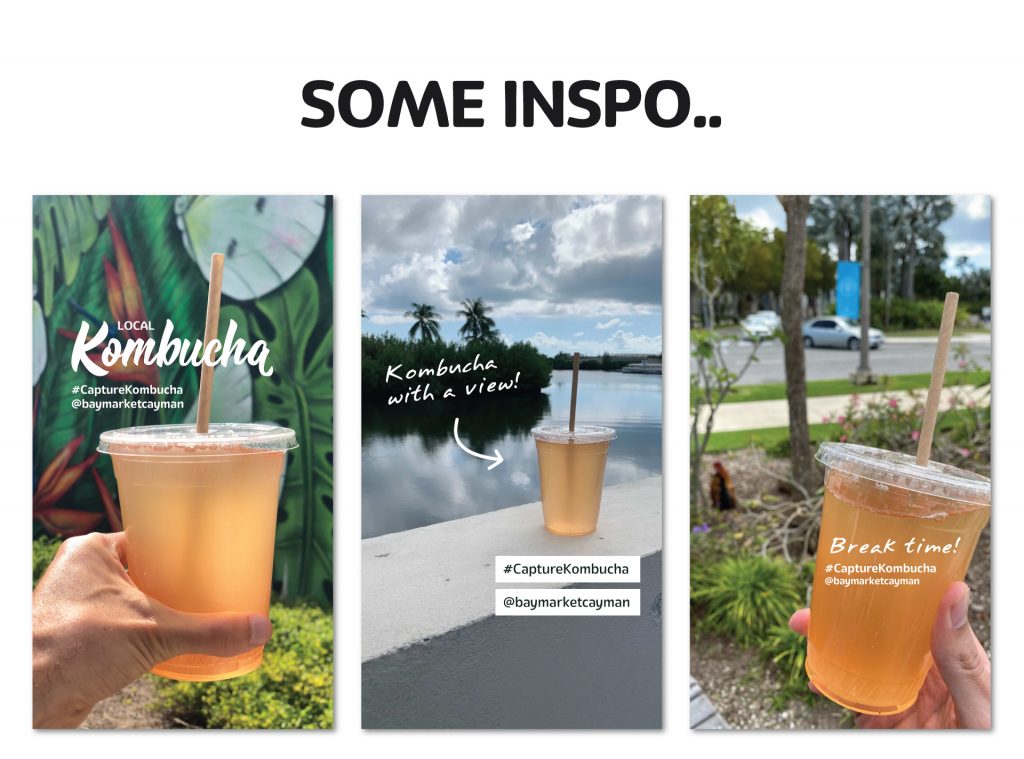 GIVEAWAY TERMS & CONDITIONS. Promotion runs from January 11th, 2021 until midnight on January 30th, 2021 at Bay Market Café.
Customers must purchase a Saucha local kombucha on tap at Bay Market Café, and post it on Instagram, tag @BayMarketCayman & #CaptureKombucha to be entered to win a Foster's Card worth $25KYD each, there are 3 in total to be won, 1 each week. Winner's will be drawn on Monday 18th January, 2021, Tuesday 26th January, 2021 & Monday 1st February, 2021.
Winner's photo & post will be used on social media. If the winner cannot be reached within 5 business days of drawing, via Instagram, the prize will go to the runner up. Prizes must be collected within 14 days. Legal residents of the Cayman Islands are eligible to enter. Current and ex-employees (within 60 days of end contract) of Foster's Food Fair, Ltd. are not eligible to participate.