Foster's | US Beef & Pork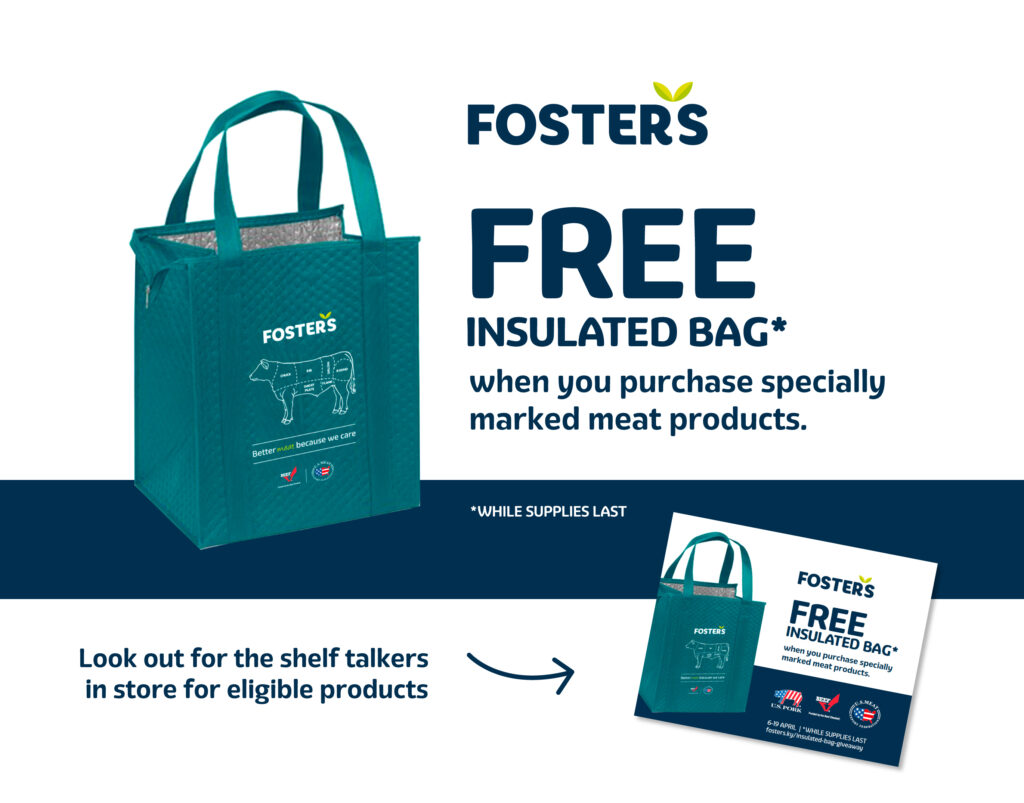 Starting May 18th, while supplies last, Foster's will be giving away insulated shopping bags as a reward with purchase of any specially marked USMEF Pork and Beef products.
To qualify, simply make a purchase of one-or-more of the following:
Once you've made your purchase you'll receive one (1) entry ticket sinto the promotion at checkout.
Carry the receipt and entry ticket over to the customer service counter to claim their prize while supplies last.
Only one (1) ticket per- transaction.
GIVEAWAY TERMS & CONDITIONS Promotion runs from May 18th- June 1st, 2023 at Foster's Camana Bay, Foster's Airport, Foster's Republix, and Foster's Countryside. Customers who purchase any specially marked USMEF Pork and Beef product (Top Loin Sirloin Steak, Pork Loin Chops, Shoulder Chuck Roasts) will receive one (1) ticket per- transaction to claim their gift at the customer service counter while supplies last.
Purchases made via shop.fosters.ky are not eligible to receive an insulated bag. Insulated bags must be collected on the day of purchase by bringing the "entry slip" and receipt provided at the register to customer service. Legal residents of the Cayman Islands over the age of 18 are eligible to enter.

To collect, customers must submit all of the following in-store to the Customer Service counter: The eligible transaction receipt, The entry slip provided with the eligible transaction receipt.