Food & Lifestyle
Updated: April 23, 2020
'Whatever' Recipes
'Whatever Recipes' have been inspired by the ingredients you have leftover in your fridge and pantry, that need to be used asap! Whether that's because they're about to go bad or you haven't had a chance to get to the supermarket.
As we're all currently throwing together meals and snacks that are both creative and delicious, we thought it'd be a great chance to share your creations!
Do you have your own 'whatever' recipe? Great! Share it with us on our social channels or email it to us for a chance to be added to this blog! [email protected]
---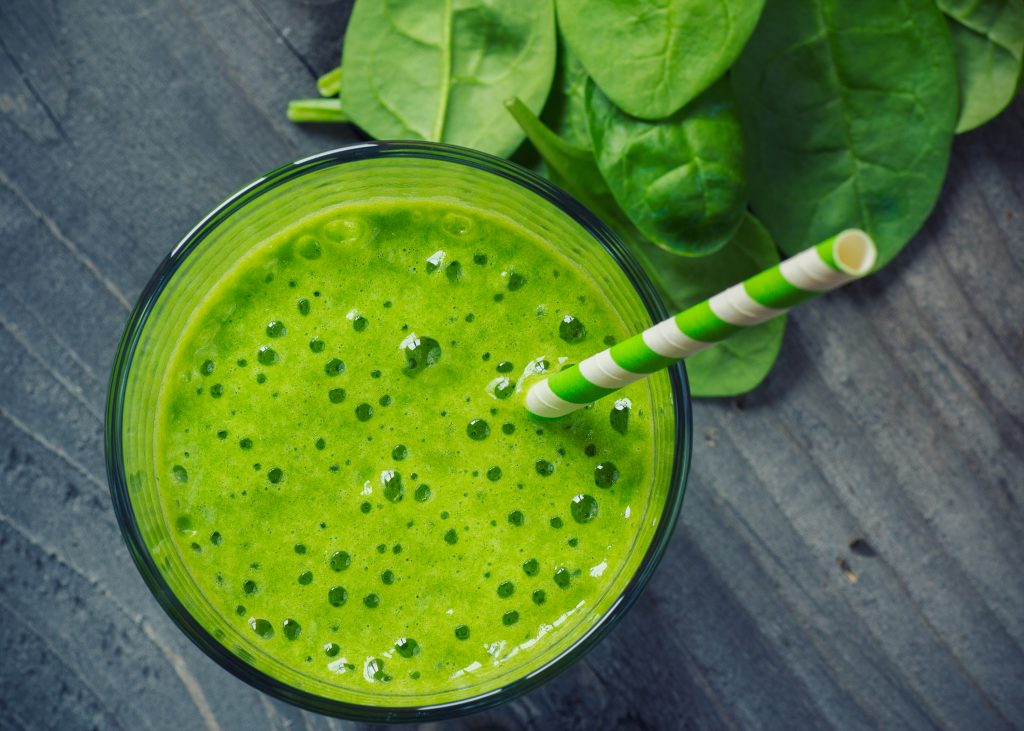 Green Smoothie
Inspired by Wholefoods
Get that healthy fix, in a nutrious drink!
Ingredients
Greens: 1-2 cups (spinach, kale, collards, chard, sprouts)
Fruits: 1 cup (banana, berries, mango, carrots, apples, citrus)
Flavor: 1/2 teaspoon (spices, ginger, vanilla, cocoa powder)
Smart Fats: 1-2 tablespoons (nut butter, avocado, seeds)
Liquid: 1-2 cups )coconut water, non-dairy beverage)
Directions
Add all ingredients to a blender and whizz until completely smooth. If it's a little thick, add a drop of chilled water then blitz again.
---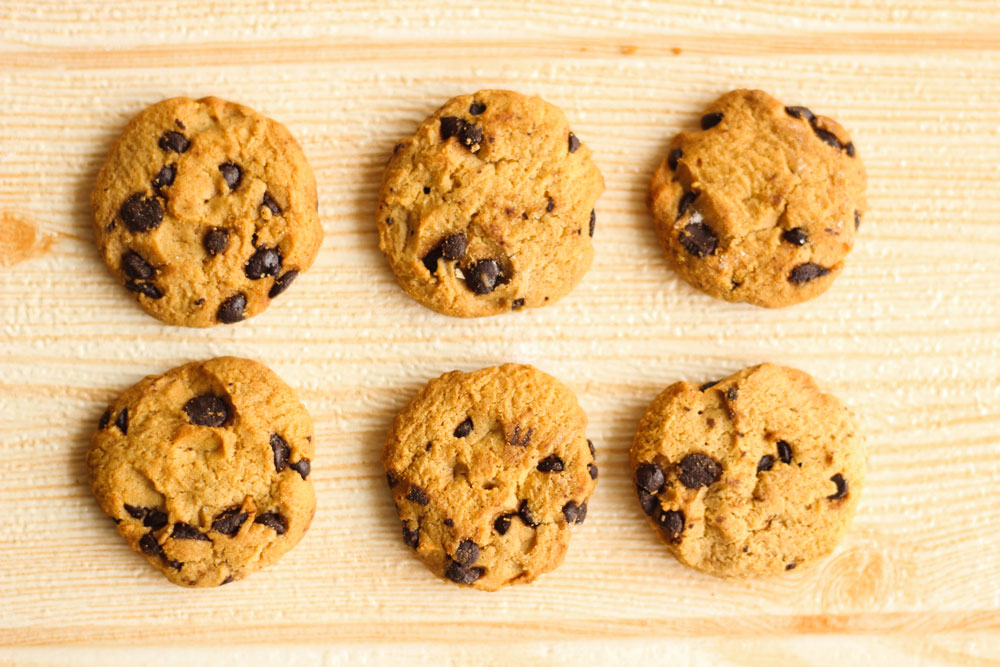 Cookies
Inspired by Averie Cooks
This cookies recipe is super simple and only requires 4 basic elements.
Ingredients
Base
You can use, oats (1 cup) or all purpose flour (1 cup). Or you can even try it with both!
2. Binding
To keep the mixture together you can use, bananas (2), eggs (2) or 1/2 cup softened butter. If you have both bananas & eggs, use both.
3. Sweetness
Cookies should be sweet, so for this element you can use either, light sugar (1 cup), brown sugar (1 cup) or peanut butter (1 cup).
4. Flavor
Depending on what you like or (more likely) what you have, you can use, cinnamon, vanilla extract/essences, chocolate chips/m&ms, nuts, shredded coconut, plus salt to taste.
Directions
Preheat over to 350F, line a baking sheet & spray with cooking spray; set aside. Add your binding, sweetness and flavor ingredients in a large bowl, mix for 90 seconds. Add the base ingredient/s, stir to combine. Using a 2-tablespoon cookie scoop, form mounds and place on prepared baking sheet spaced about 2 inches apart. Bake for about 10 to 13 minutes (short for super soft cookies, longer for more well-done cookies), or until edges have set and tops are just set, even if slightly undercooked, pale, and glossy in the center; don't overbake. Cookies firm up as they cool. Allow cookies to cool on baking sheet for about 10 minutes before serving. I let them cool on the baking sheet and don't use a rack.
---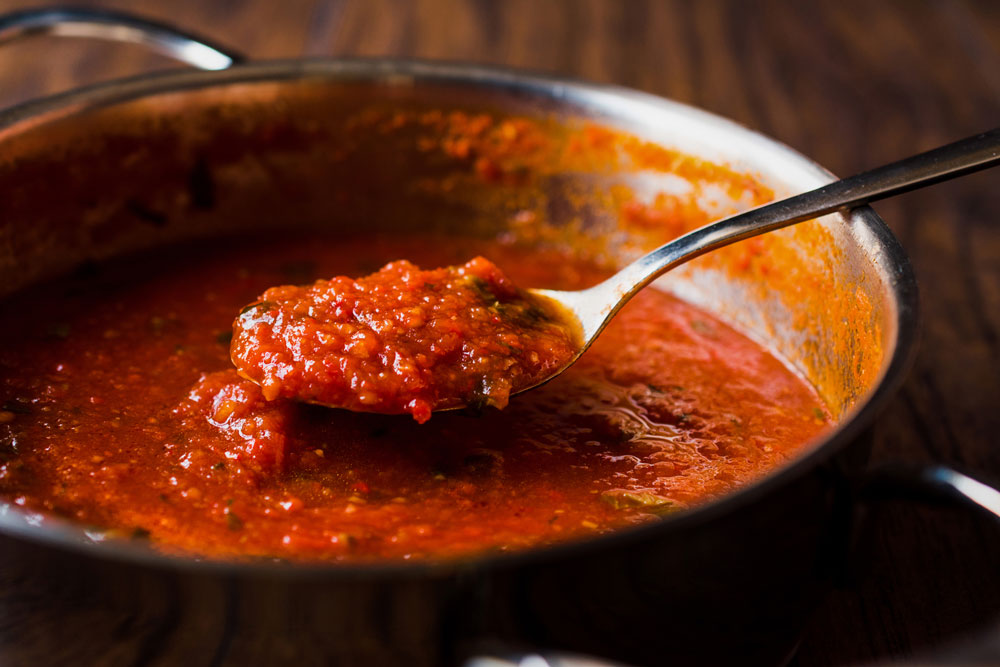 Pasta Sauce
This recipe is all about substitutes, combine what you have, you may even create a new favorite!
Ingredients
Can of whole tomatoes or a jar of sauce
Butter or olive oil
Red wine
Whichever you have of the following; garlic, shallots, garlic powder or onion powder
Fresh basil or dry basil
Add a protein, mince, leftover meat or a plant based protein product
Add your fave cheese, parmesan, gruyere or a hard cheese rind
Directions
Brown garlic/shallots
Deglaze with wine & simmer
Add sauce
Toss in basil, season, toss in cheese & simmer
Add meat/protein
---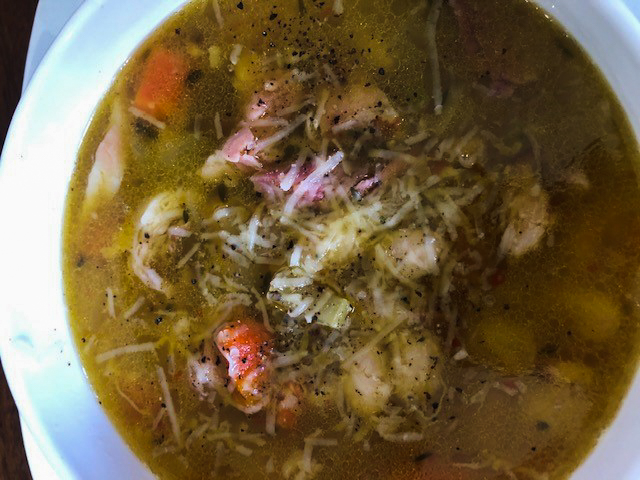 Bean & Ham Soup
Submitted by Michelle
A hearty soup using 'whatever' ingredients Michelle had on hand, yum!
Ingredients
1 bag of beans (I used a 14 oz bag of Great Northern beans, by Goya, but I think navy or others would be good). Soaked overnight as per packaging instructions.
1 ham bone (leftover from Easter spiral ham) As much extra scraps of ham you'd like to add
1 large onion (chopped)
1 carrot (chopped)
3 celery stalks (chopped)
6 cloves of garlic (minced)
1 teaspoon of red pepper flakes
1 teaspoon of ground cumin
Couple sprigs of thyme (if you have them)
Couple of tablespoons of olive oil
5 cups of chicken broth
5 cups of water
Directions
Sauté onion, carrots, celery and garlic in olive oil for 3-6 minutes to soften.
Add ham bone and seasoning, sauté for a few minutes.
Add chicken broth and water (you can just use water if you don't have chicken broth).
Bring to a boil, reduce and simmer Covered for 90 minutes. Flake ham off bone and serve.
*do not add salt, the ham bone is quite salty, adjust when serving if needed
---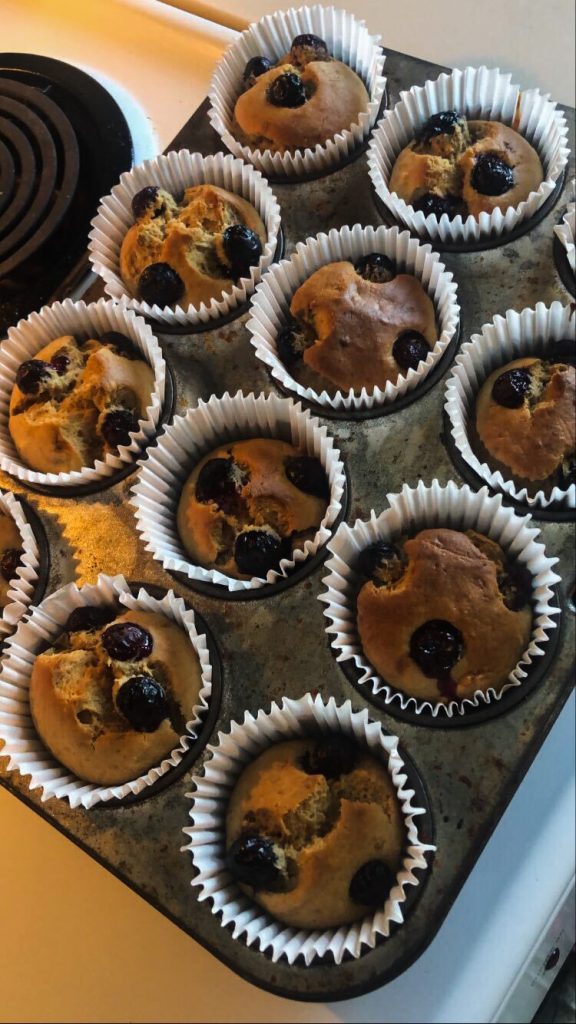 Blueberry & Banana Muffins
Inspired by taste.com.au
Light and full of sweet, sweet flavor!
Ingredients
2 cups self-raising flour
2/3 cup brown sugar
1 tablespoon ground cinnamon
1 egg
3/4 cup milk
1/3 vegetable oil
2 bananas
1 cup blueberries (fresh or frozen)
Directions
Preheat oven to 360°F. Line a 12-hole, muffin pan with paper cases.
Combine the flour, sugar and cinnamon in a large bowl. Whisk egg, milk, oil and banana in a medium bowl. Add to the flour mixture with the blueberries and stir until just combined (don't overmix).
Divide the blueberry mixture among the paper cases. Bake for 20-25 mins or until a skewer inserted in the centers comes out clean. Transfer muffins to a wire rack to cool slightly. Serve the muffins warm or at room temperature.
---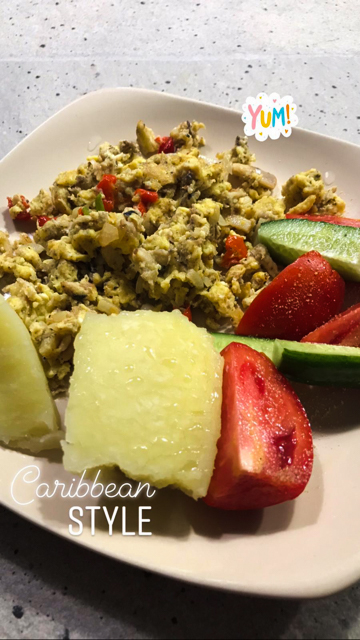 Sardine & Eggs
Submitted by Sherene
A childhood favorite, that is delicious and nutritious!
Ingredients
1 can of sardines
1 wedge of lime
1/2 small onion diced
2 cloves garlic diced
6 chopped season peppers
Scotch bonnet pepper
2 small tomatoes (1 diced/1 reserved)
3 eggs
3 wedges of breadfruit
1 sliced cucumber
Salt
Black pepper
Directions
Boil Breadfruit.
Drain and remove bones from sardines. Cut into pieces. Sprinkle with lime, salt & pepper. Set aside.
In a separate bowl mix and reserve eggs.
Stir-fry onions, garlic, season and scotch bonnet peppers. Add 1 small diced tomato to stir-fry.
Add prepared sardines. Sprinkle with salt and pinch of black pepper. Cook 1 min, add eggs and scramble.
Arrange sardine and eggs on a plate. Serve with wedges of boiled breadfruit, fresh tomato, and cucumber or serve with toast.
Enjoy!
---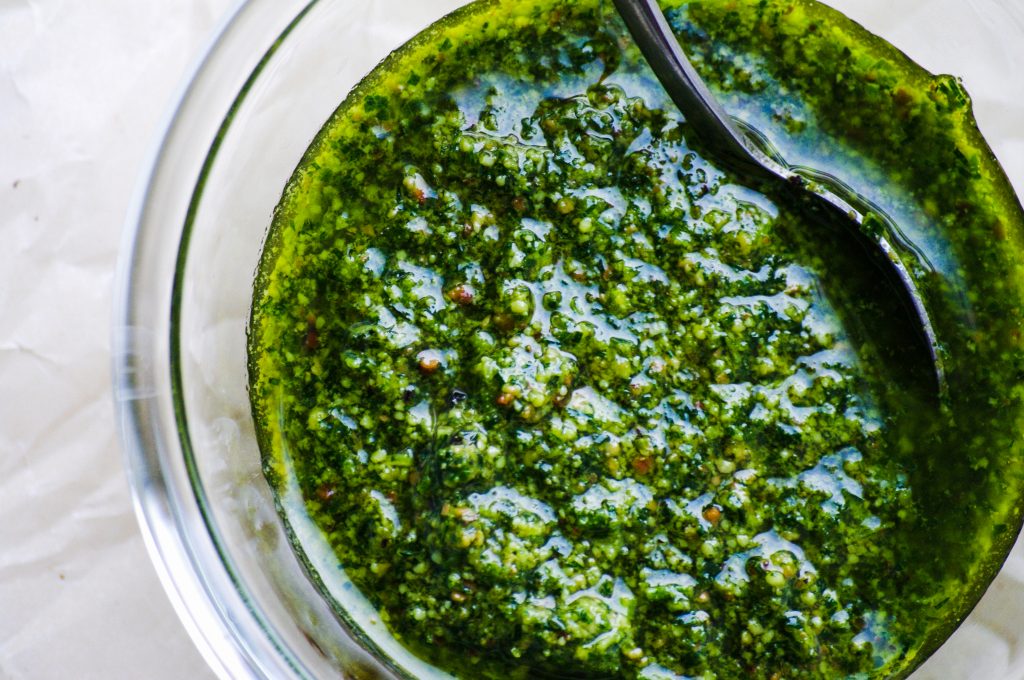 Pesto Anything
Inspired by bonappetit.com
Pesto doesn't need basil and pine nuts, you can actually make it out of whatever you've got in your kitchen!
The Greens: parsley, cilantro, chervil, arugula, dandelion greens, broccoli, broccoli rabe, scallions, garlic scapes, ramp tops, kale, collards, mustard greens, radish tops, beet greens, spinach, watercress, peas.
The Nuts: walnuts, almonds, macadamia nuts, pecans, pistachios, sunflower seeds, pumpkin seeds, sesame seeds, peanuts.
The Cheese: pecorino romano, aged manchego, aged gouda, aged cheddar, cotija, Grana Padano, aged Asiago.
The Other Stuff: Olive oil is traditional, but a neutral oil like canola or grapeseed can be swapped in. Lemon juice and zest are normally our go-to, but you could really use any citrus or vinegar to balance things up. And finally add the garlic!
To find the full recipe and directions, click here!
---
Follow us @FostersCayman for more of Cayman's creations.