Food & Lifestyle
Updated: October 5, 2020
Shop Local
As we come out the other side of a pandemic, it's more important than ever to shop local. Buy and support local products and help celebrate the care, culture and local ingredients that go into every ounce.
All these and more, available at Foster's!
Cayman Burning Kisses – Coconut Oil
After a long career in the Hospitality industry Cayman Burning Kisses creators Farm Fresh saw how processed food was. They wanted to change that by keeping it simple and staying healthy, that's why they bring fresh, unprocessed food right to your table.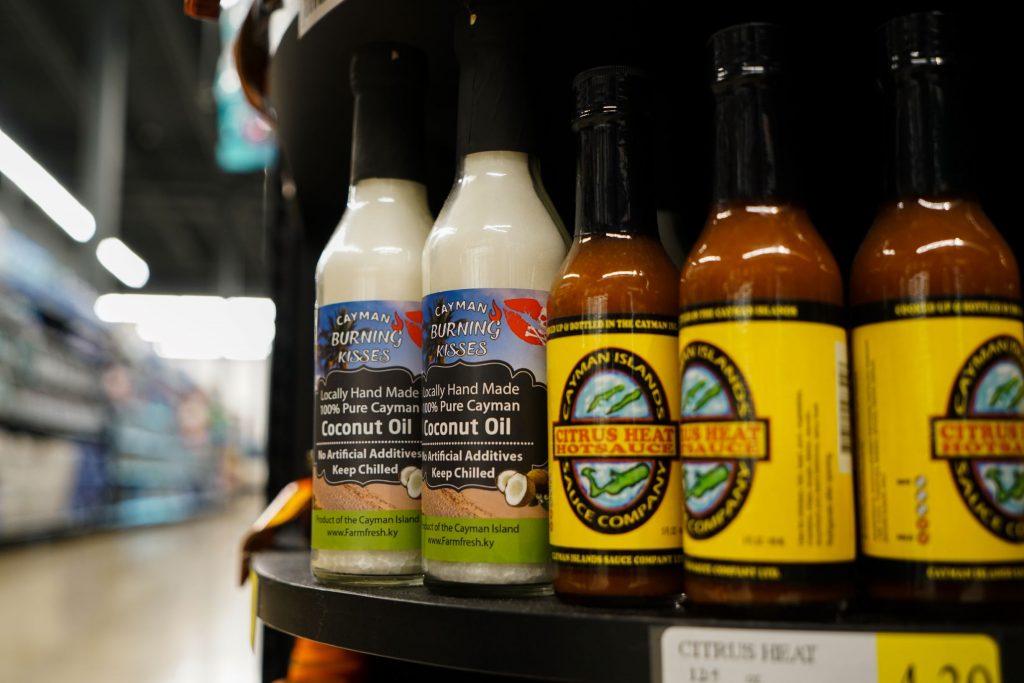 Try their Cayman Burning Kisses Coconut Oil and taste the locally sourced ingredients, all while supporting local!
Boxed
Don't you wish you could spend more time doing the things you love, and less time on things you don't? That's exactly why the minds behind Mise En Place created Boxed, supplying a range of freshly prepared frozen meals, so you can spend more time doing the things you love.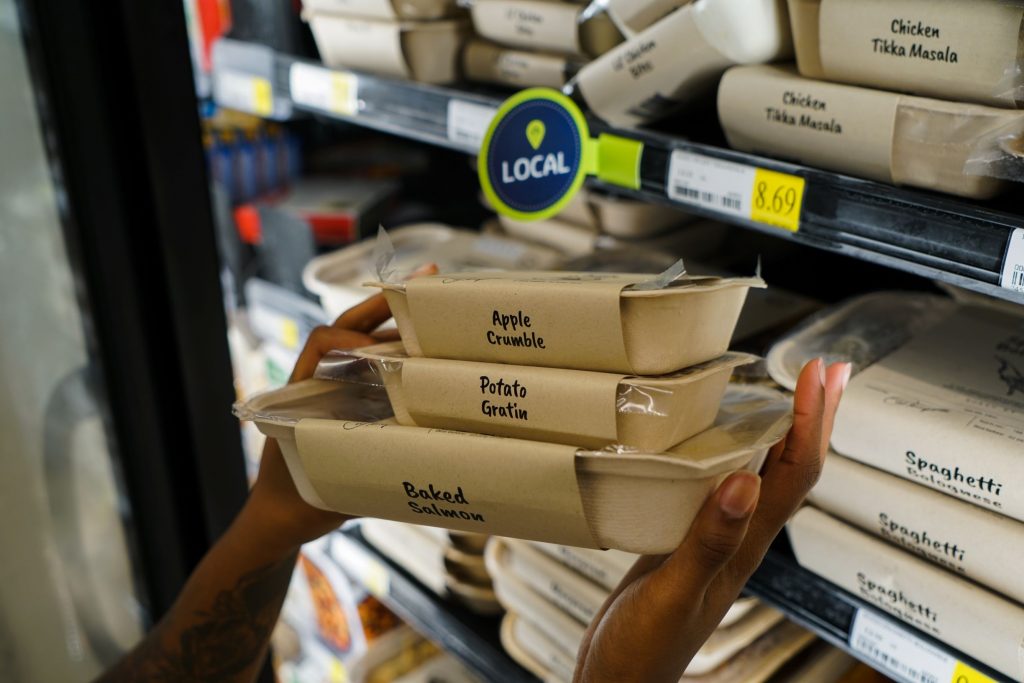 All of Boxed meals are made right here in Cayman and include local ingredients when possible, so if you don't have time to spend making dinner, Boxed has got you covered. Check out their range in-store with meals like Cayman-Style Beef, Pan-Roasted Chipotle Chicken and more!
Cayman Scents
In 1999, after noticing a lack of scented soaps, lotions and candles in Cayman, Angela Wood decided to try and make some herself. 21 years later, Cayman Scents are still Creating premium body care and home products made with natural and earth friendly ingredients, and has been our source for local, high quality scented self-care products.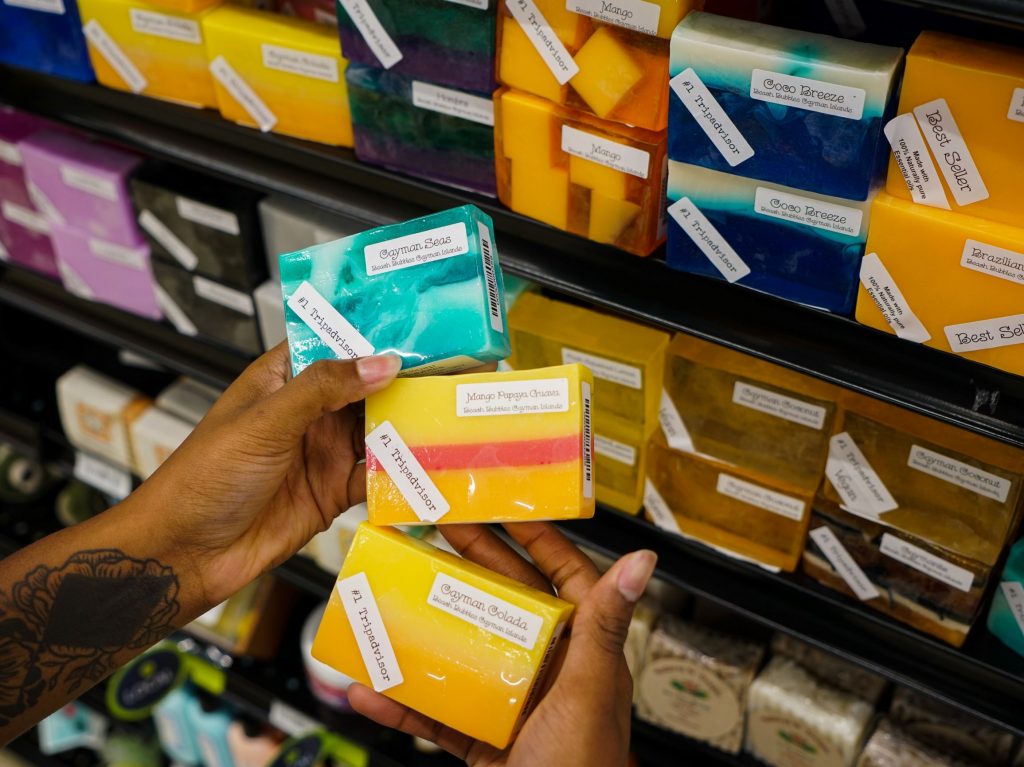 Cayman Ice Dream
Cayman Ice Dream is a locally owned Caymanian business that serves the community with real Cayman-made ice cream products.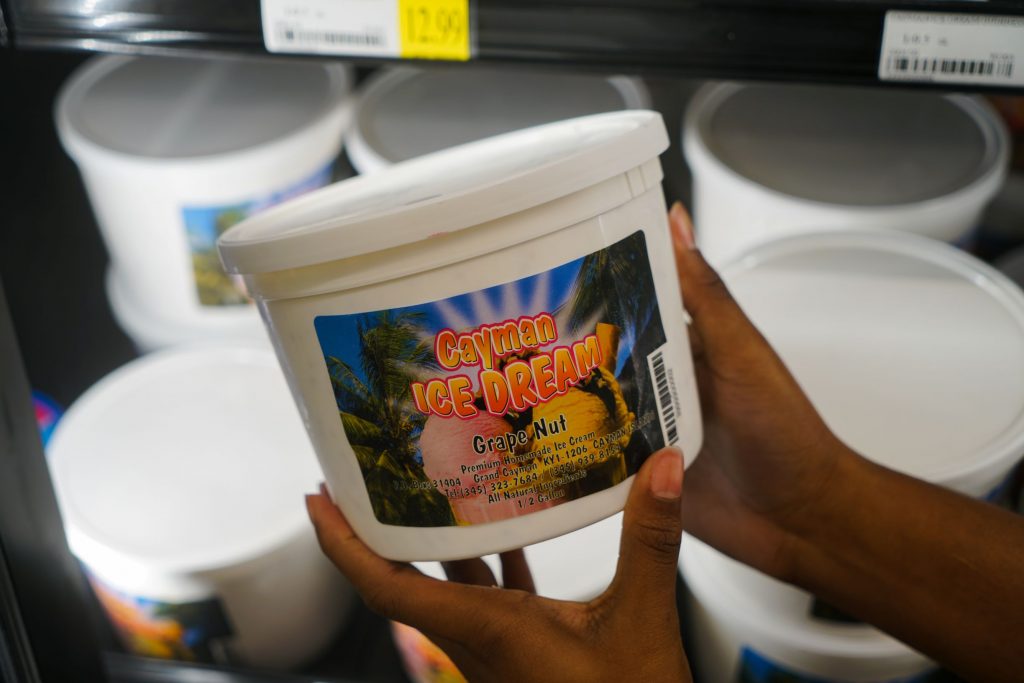 If you've got a sweet tooth in the frozen section, feast your eyes on Cayman Ice Dream's local favorites, including Grapenut, and Rum & Raisin. You're sure to get an ice cream fix you won't want to miss, take a look at their many flavors in-store today!
Laurel's Pepper Jelly
What can spice up any meal? Pepper Jelly is a garnish that can be used with almost anything, it is always jam packed with powerful flavors and a little fire.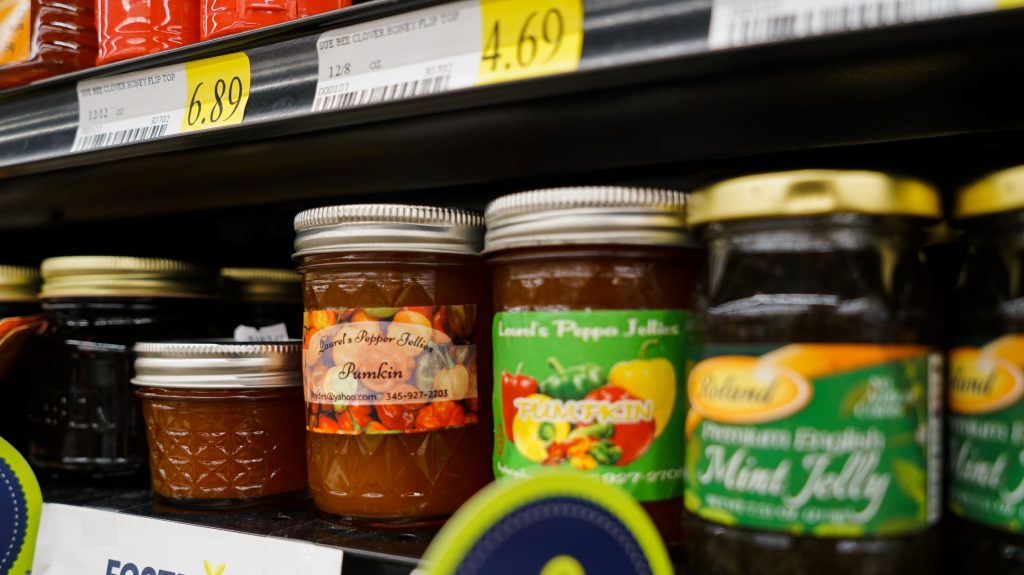 Sourced from a local garden of Pepper Jellies, to ensure that the finest ingredients are used to produce a unique array of Pepper Jelly flavors such as Blueberry, Strawberry, and Starfruit.
Tomfoodery Kitchen
After 19 years of working for successful restaurants and chefs in Miami, the Bahamas and the Cayman Islands, Chef Thomas Tennant launched Tomfoodery Kitchen in 2019. A concept centered on using local ingredients and flavors in combination with his knowledge of global cuisine. With his passion for food and years of experience in the culinary industry, Chef Thomas was ready to bring his 'local-ish' style of cuisine to Cayman.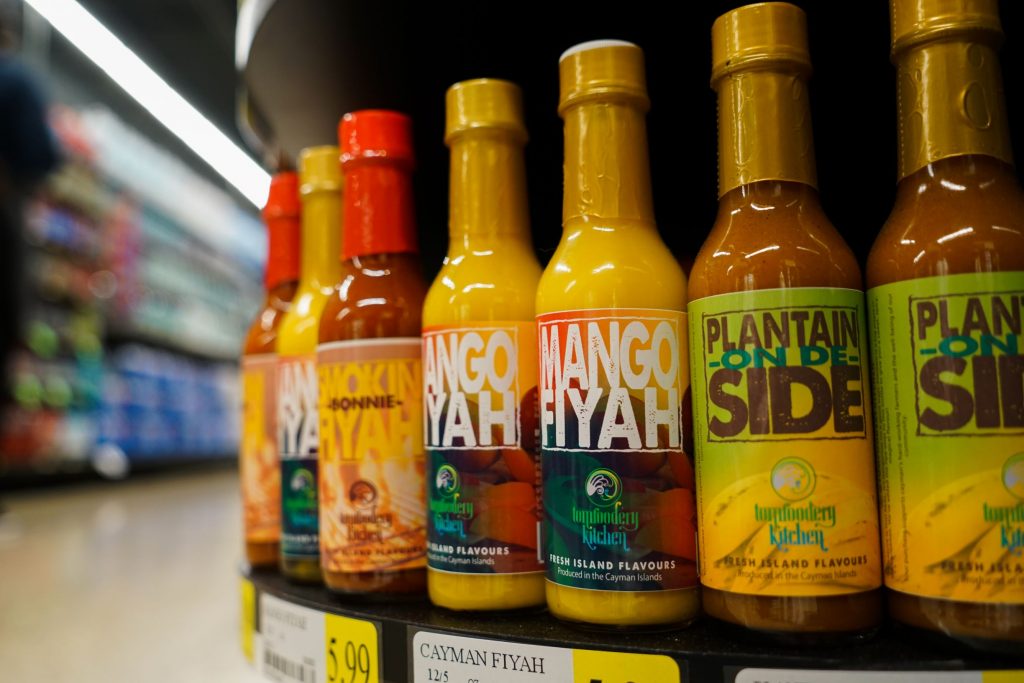 Tomfoodery Kitchen offers a selection of services from locally made products, that include a variety of hot sauces, to customized menus, cooking classes and upscale private events
Cayman Sea Salt
Buying local and eco-friendly? No problem, Cayman Sea Salt is committed to the environment and has the policy to be as eco-friendly as possible. It has been designed and developed by the owners to be eco-friendly and efficient, using recycled materials wherever possible to create a waste-free environment. Even their crystallization tables are made from recycled glass from Hurricane Ivan. The Cayman Sea Salt Farm is also the only artisanal sea salt farm in the Caribbean.