Live Well
Updated: July 14, 2021
Sheet Pan Shrimp Tacos

Now this is an any-night winning meal! Weeknights or weekends, everyone in your household will love this.
Looking for more healthy, affordable recipe ideas so you can Live Well? Click the button after this recipe. Thanks to CG Britcay.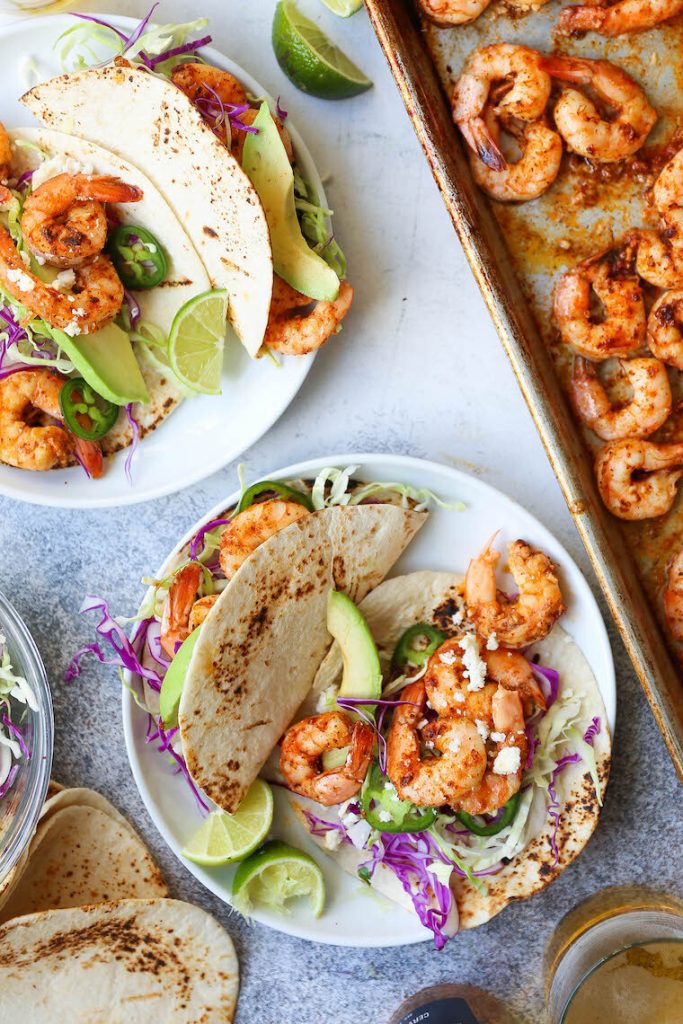 Sheet Pan Shrimp Tacos
Ingredients
2 tablespoons unsalted butter, melted
3 cloves garlic, minced
1 tablespoon freshly squeezed lime juice
2 teaspoons chili powder
1 teaspoon smoked paprika
1 teaspoon ground cumin
2 pounds medium shrimp, peeled and deveined
3 tablespoons chopped fresh cilantro leaves
Kosher salt and freshly ground black pepper, to taste
For Serving
Tortillas (flour or corn)
Shredded cabbage
Sliced avocado
Sliced jalapeños
Directions
Preheat oven to 400 degrees F. Lightly oil a baking sheet or coat
with nonstick spray.
In a medium bowl, whisk together butter, garlic, lime juice, chili
powder, paprika, cumin, 1 teaspoon salt, and 1/2 teaspoon pepper.
Place shrimp in a single layer onto the prepared baking sheet. Stir in
butter mixture and gently toss to combine.
Place into oven and bake just until pink, firm and cooked through,
about 8-10 minutes. Stir in cilantro.
Serve immediately in tortillas with desired toppings.
---