Product recalls
Updated: December 10, 2019
Romaine Lettuce from Salinas, California Recall
AFFECTED
Foster's Supermarket would like to announce that the Food & Drug Administration and Centers for Disease Control are investigating an outbreak of illnesses caused by E.coli 0157:h7 In the United States. Investigations indicate that this outbreak is linked to Romaine Lettuce from the Salinas, California growing region.
Escherichia coli (abbreviated as E. coli) are bacteria found in the environment, foods, and intestines of people and animals. Most E. coli are harmless and are an important part of a healthy human intestinal tract. However, some E. coli can cause diarrhea, urinary tract infections, respiratory illness, bloodstream infections, and other illnesses. The types of E. coli that can cause illness can be spread through contaminated water or food, or through contact with animals or people.
Consumers should not eat romaine lettuce harvested from Salinas, California. Additionally, consumers should not eat products identified in the recall announced by the USDA on November 21, 2019.
Romaine lettuce may be voluntarily labeled with a harvest region. If this voluntary label indicates that the romaine lettuce was grown in "Salinas" (whether alone or with the name of another location/brand) do not eat it. Throw it away or return it to the place of purchase.  If romaine lettuce does not have information about harvest region or does not indicate that it has been grown indoors (i.e., hydroponically- and greenhouse-grown), throw it away or return it to the place of purchase. Consumers ordering salad containing romaine at a restaurant or at a salad bar should ask the staff whether the romaine came from Salinas.  If it did, or they do not know, do not eat it.
At this time, romaine lettuce that was harvested outside of the Salinas region has not been implicated in this outbreak investigation. Hydroponically- and greenhouse-grown romaine, which is voluntarily labeled as "indoor grown," from any region does not appear to be related to the current outbreak. There is no recommendation for consumers to avoid using romaine harvested from these other sources.
Foster's does carry Romaine Lettuce from the affected Salinas, California area in the Taylor Farms Brand and has been affected by this recall. All affected products have been removed from our shelves.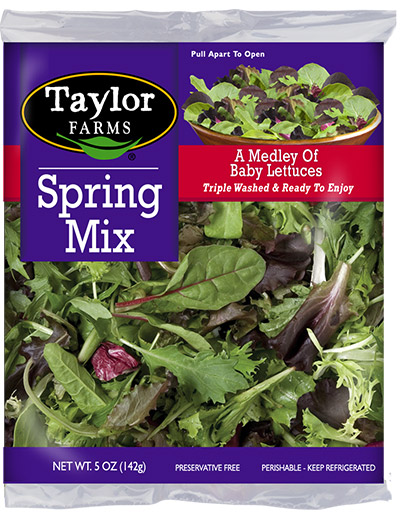 No other types of Lettuce are included within this recall.
Customers should check the labels on lettuce or packaged salads at homes to be sure none of the affected product has been purchased. We encourage all customers who have purchased this product from any of our Foster's locations to return the affected product for a full refund. Please discontinue use of any affected product
Should you have any questions or concerns, please do not hesitate to reach out by email
([email protected]) or by phone (345-945-3663).
END