Food & Lifestyle
Updated: November 7, 2019
Priced Right's 4 Step Guide to Hosting Thanksgiving
1. Prepare in Advance – Food, Guests, Games

Have a menu plan for dinner and take into consideration the length of time it will take to make your recipes. Make sure that your kitchen and congregating areas are cleaned, organized and ready for your guests to lounge in. Ensure that your fridge has ample room to hold all your ingredients before you cook and plenty of room for leftovers afterward. Set up seating for your loved ones by stashing those bulky throw pillows and setting out extra chairs for everyone to feel comfortable. Plan activities and snacks in advance so that your loved ones can occupy their time while they wait for the official Thanksgiving feast to start.
Tip: You can include games such as Dominoes to create a friendly, inviting atmosphere! Find it in-store for only $7.99!
2. Create the Ambience – Décor, Lighting, Music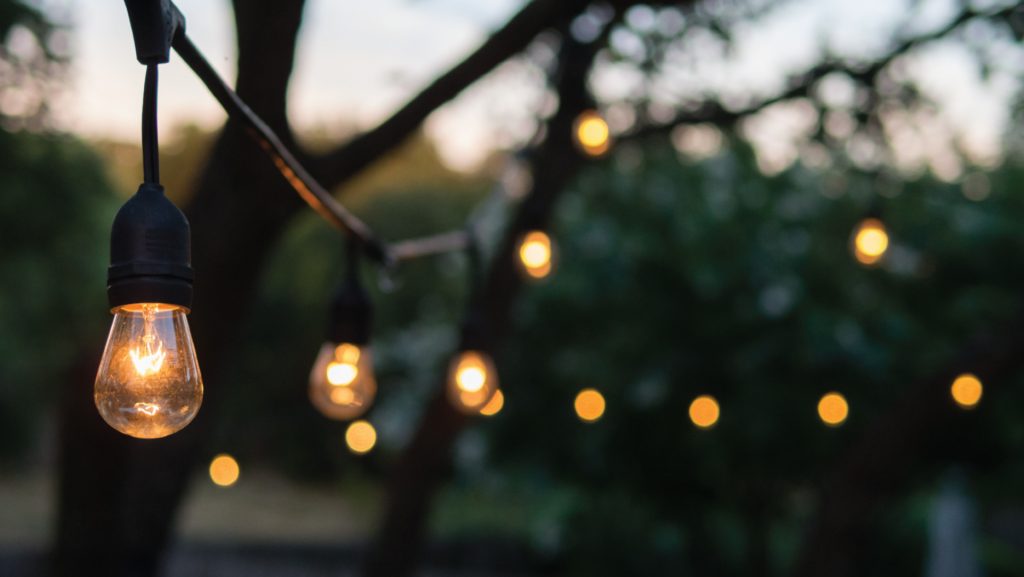 Spruce up the area to create the vibe you want to convey; simple tweaks make all the difference. Prop wall art and mounts in your dining, living, congregating areas. Smell like fall with thanksgiving scented candles or diffusers like pumpkin, pecan, cinnamon, and apple spice. Set a subtle, comforting mood with low lights, or do one better and string lights across the wall, ceiling, or outdoor patio to create a relaxing atmosphere. And last but not least, have your music playlist ready! Have your music loud enough to pique your loved ones' attention, but not so loud it takes over dinner conversation. If you think coming up with your own mix is taxing in addition to the rest of your prep, just use Spotify's Thanksgiving Playlist instead.
Tip: You can string up bright, beautiful lights outdoors to create a relaxing, calm ambiance! Find 48ft. LED String Lights in-store for only $74.99!
3. Get to the Nitty Gritty – Cleaning!

After dinner has been devoured, chatter has died down, and your loved ones have started departing, the time for cleaning has come. Firstly, package your leftovers into take-home containers or food storage bins for the days after. Pro tip: Remember, leftovers should only be kept for up to 3-4 days in the refrigerator. After that time, the risk of food poisoning increases. If you don't think you'll be able to finish your leftovers within that time, freeze them immediately. Collect and wash all glasses, plates, and silverware to wash and/or load into your dishwashers. Remember to clean sticky messes and wipe down stovetops and countertops to prevent food from sticking and hardening on your surfaces. Get pesky food stains out of tablecloth and clothing. Don't forget to sweep out the dining room, living room and kitchen areas where your loved ones congregated.
Tip: You can use Joy Dish Soap and Gain & Era Laundry Detergents to make your cleaning 'feat easier! Find them in-store for $6.89 and $11.49, respectively.
If you purchase both, you can also enter to win a $500 Priced Right Gift Card for our Black Friday Giveaway. Click here to find out more information!
4. Give Thanks for Conquering Thanksgiving Day.

That's all folks, you can now say "thank you" for another successful, tasteful gathering.