Food & Lifestyle
Updated: November 12, 2019
Our Thanksgiving Tips
Whether this is your first or 10th time hosting Thanksgiving, we could all do with some tips to make the day that little bit easier.
So, we've compiled a list of our favorite tips to help ensure the day goes somewhat to plan!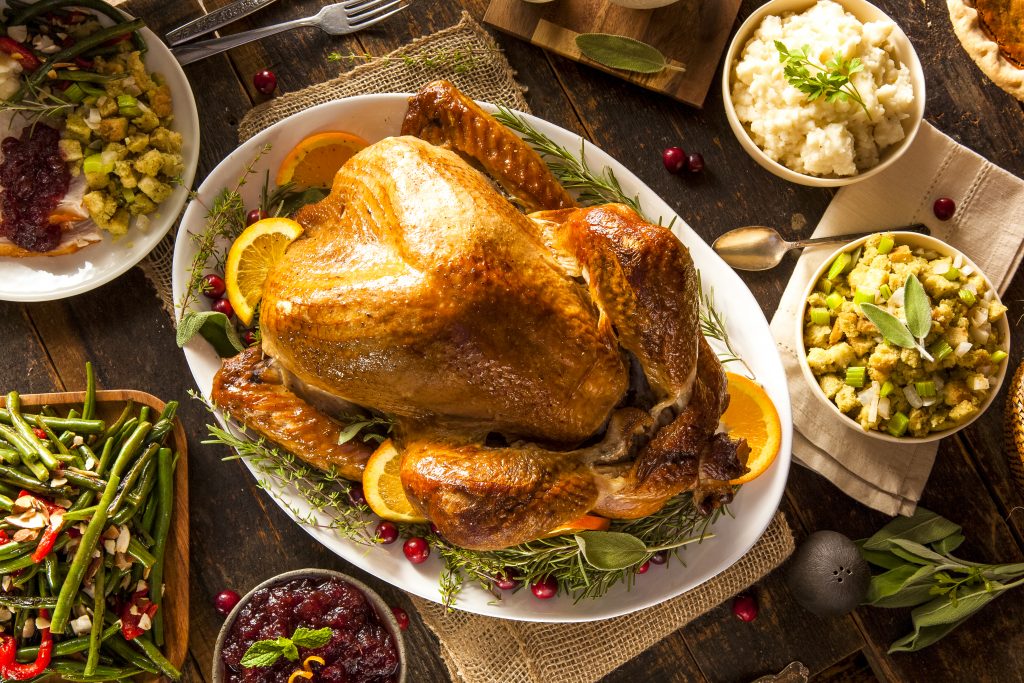 1. First thing, assess your skill set! If you're more of a novice in the kitchen, that's totally fine, but stick to the Thanksgiving basics. Turkey/ham, dressing, a cranberry sauce, potatoes and a vegetable dish. Or, if you have a recipe you know and love, then do that! There are no hard and fast rules when it comes to Thanksgiving dinner, do what feels right!
2. Are you at the planning stage for the big feast? If so, try to avoid repeating ingredients. Using a unique ingredient is great.. the first time, but repeating it through other courses of the meal may start to get less appealing.
3. Don't complicate things! When planning your courses, ensure you're able to prepare and/or cook some items in the days leading up. No one wants to be doing everything on the day. This could include making mashed potatoes and freezing it. The full-fat dairy in mashed potatoes actually coats and protects the spuds in the freezer. Ensure you've made the mashed potatoes as you normally would with the required butter and cream, then freeze in a freezer bag or container.
4. When shopping for your ingredients, go fresh when you can! There's nothing better than fresh herbs for garnish, or throwing some in your roasting pans for extra flavor. This also goes for fresh citrus for juice and nuts for crunch and texture.
5. Do you have vegetarian or vegan guests? Great! Most of the time they'll be happy to eat the vegetable side dishes. In saying this, if you're confident in the kitchen you could also go for a more visual veg dish to substitute the turkey or ham.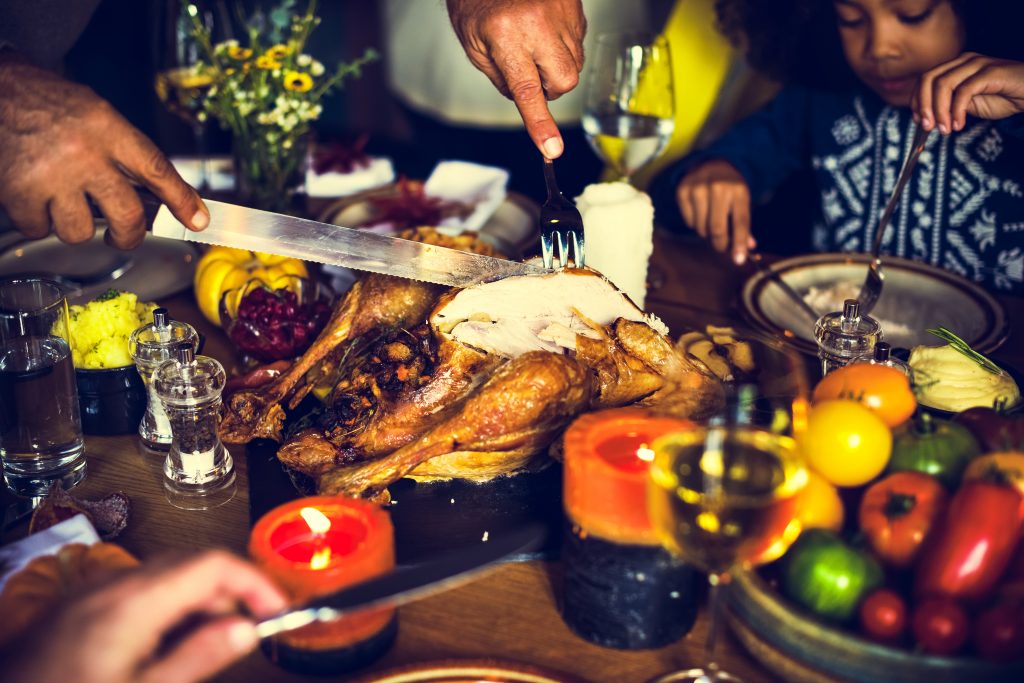 6. Desserts, always a favorite at Thanksgiving. This is a perfect part of the feast that can be made ahead of time. However, it's important to choose a recipe that will last the distance. Chocolate cakes and tortes hold up well and as a general rule, if your dessert needs chilling before you serve it, it can probably sit for a day or two in the fridge or freezer.
7. Don't forget the ice for the cooler! Whether it's being used for drinks or as overflow from the refrigerator
8. If you've purchased a frozen turkey, we recommend that you clear space in your fridge and put the bird in to defrost three days before your event. 
9. If it's your first time hosting, or you're living in a new place, ensure you have the kitchen tools required for each dish.
10. Ever thought of hosting a Thanksgiving pot luck? This will make life a lot less stressful and everyone can get involved! Here are a few tips if you're thinking of doing this!
We suggest you either allocate a dish or type of dish per person/couple. Or you could even compile an online spreadsheet for everyone to fill in (now that's organized!).

Also, ensure you understand each guest's requirements once they arrive (you don't want everyone needing the oven).
Are you a guest to a Thanksgiving pot luck party? Below are our tips for you!
Try and avoid dishes that are spicy or too strange, as you don't want it to overpower the other meals, it might also mean your dish is left mostly untouched at the end of the night.

Most people want to bring something heavy and meaty, so we recommend going veg! Why not bring a fresh grain salad, it'll add color and crunch to the feast.

Bring everything needed to serve up the meal. If your meal needs a bowl, then forget about it! Using 1 plate throughout the dinner will help reduce your host's cleaning.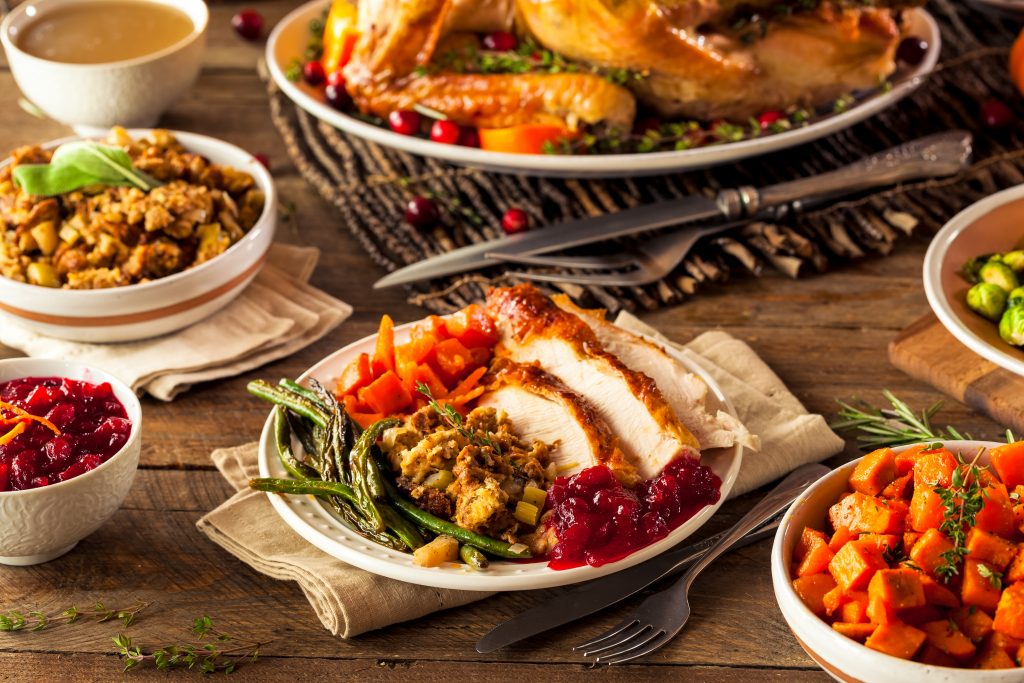 Need a hand with Thanksgiving this year? Let us handle it!
Check out our pre-prepared holiday dinners here.
Want something more custom? Get in contact with our catering team, here.