Food & Lifestyle
Updated: November 12, 2019
Our Favorite Thanksgiving Recipes!
We're only weeks away from Thanksgiving now, so it's time to start planning your family feast. Feeling overwhelmed? You're not alone, but we're here to help!
We've done some research (thank you Google!) and have selected some of our favorite Thanksgiving recipes. 
Let's start with.. Starters!
As soon as we saw this first recipe, we couldn't stop thinking about it!
Cranberry Brie Bites, these take just over half an hour to make and well, who doesn't love brie?!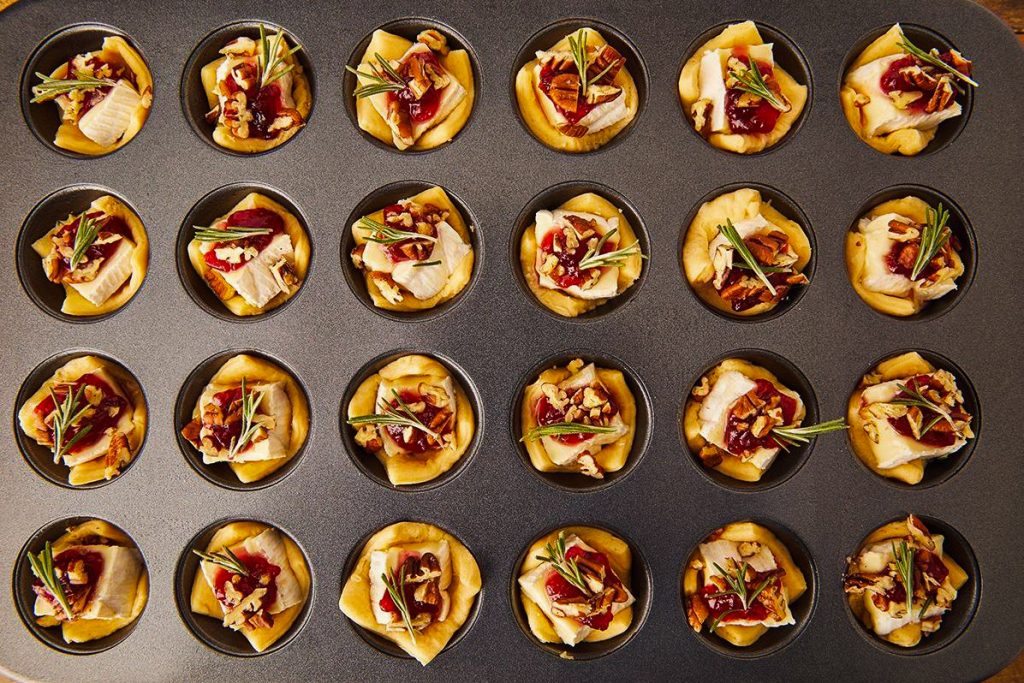 It's Fall, so let's make the most of the amazing fall flavors around us.
How does Pumpkin Spice Pull-Apart Bread sound?
Delicious? We think so!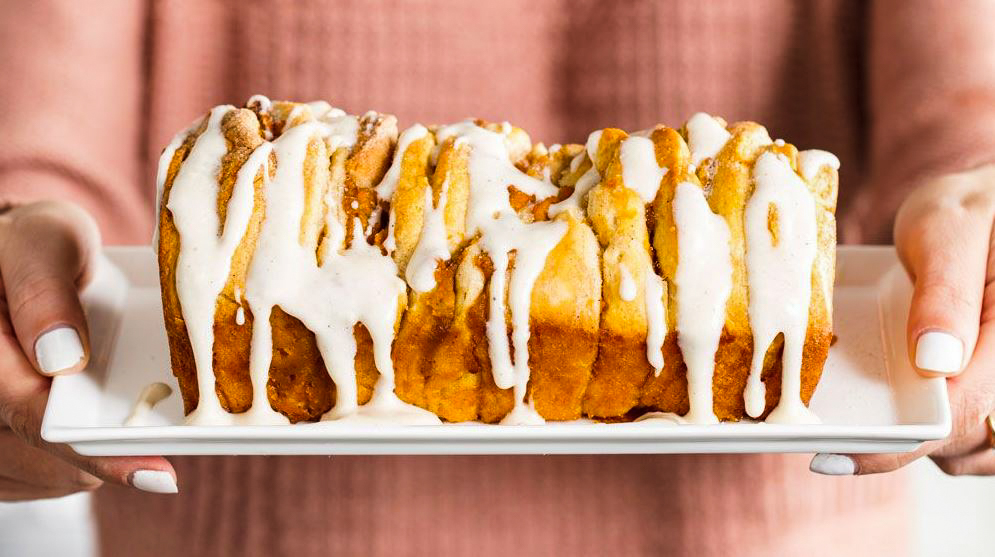 Maybe you want soup on the menu? We can help there too.
Introducing Butternut Squash Soup. This easy recipe only takes 10 minutes to prep and serves 6. 
Click here to find the recipe.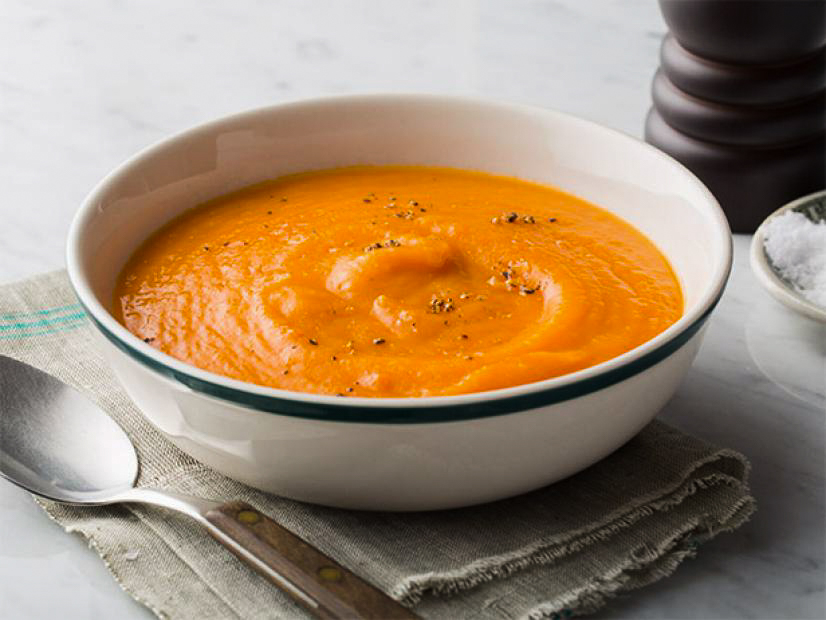 How about home-made dip, inspired by fall?
Yes? Then add Pumpkin Pie Dip to your Thanksgiving menu.
Again, this is a super easy recipe only taking 10 minutes.
Plus it's served with ginger snap cookies, could it get any better?
Need a vegetarian recipe? These Cheesy Brussels Sprouts Mini Toasts will be a hit with everyone!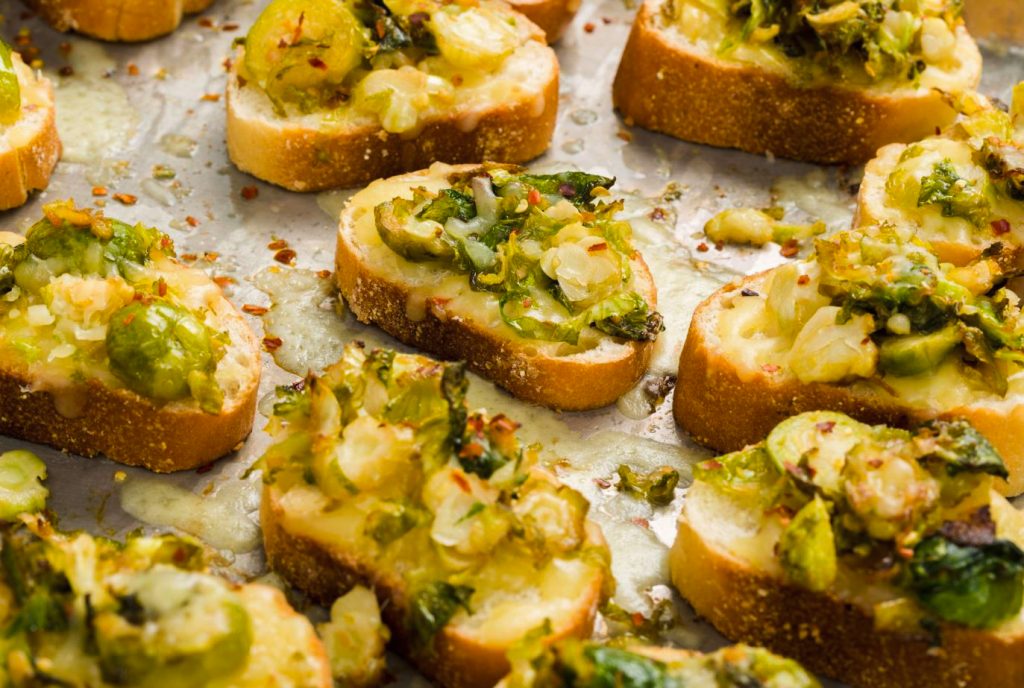 Well, that's our top 5 starters, need some more inspo? 
So, you've decided on your starters, now, the main course!
Turkey or Ham? Or maybe something a little different?
Let's start traditional, the turkey.
We've found this Herb & Citrus Butter Roasted Turkey recipe, and it sounds delicious!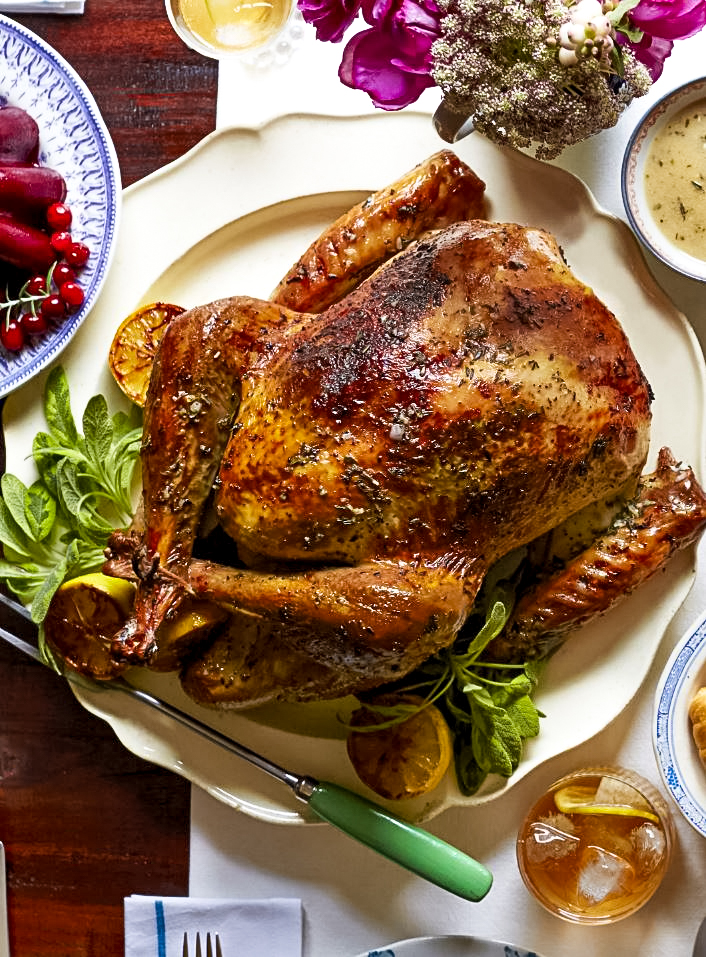 Want to change it up this year? Try this Pickle-Brined Turkey recipe!
If you're a fan of pickles, then this recipe is something dreams are made of! 
This pickley recipe can be found here!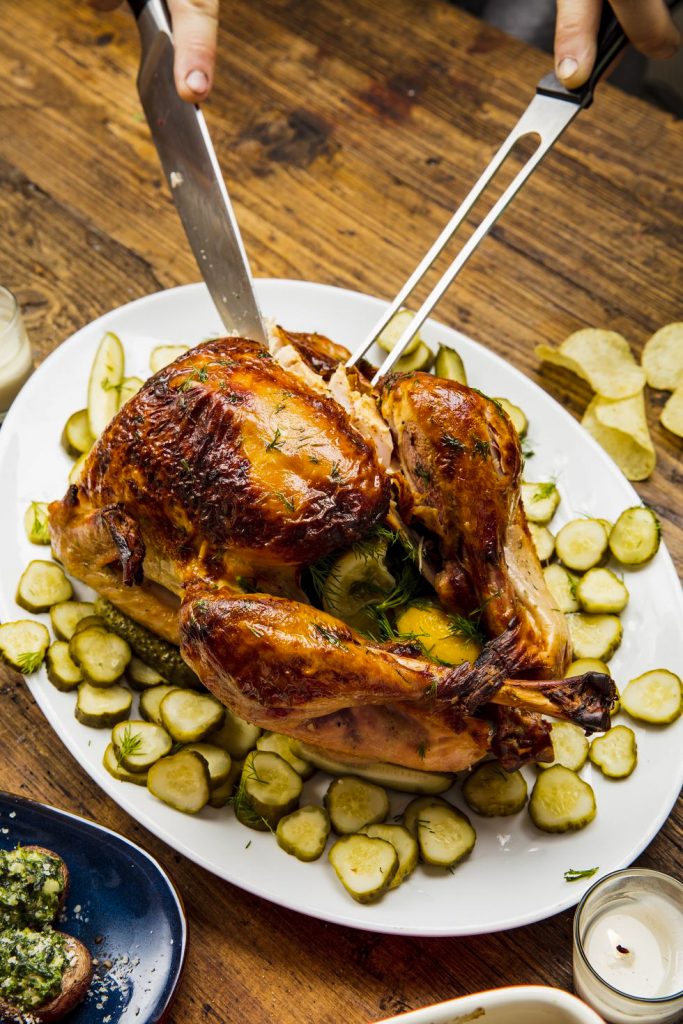 For those of us who just need things to be a little easier (we hear you), the 'World's Simplest Thanksgiving Turkey' recipe is just what you need! Couple this with your favorite sides for a great Thanksgiving feast.
This super easy recipe can be found here!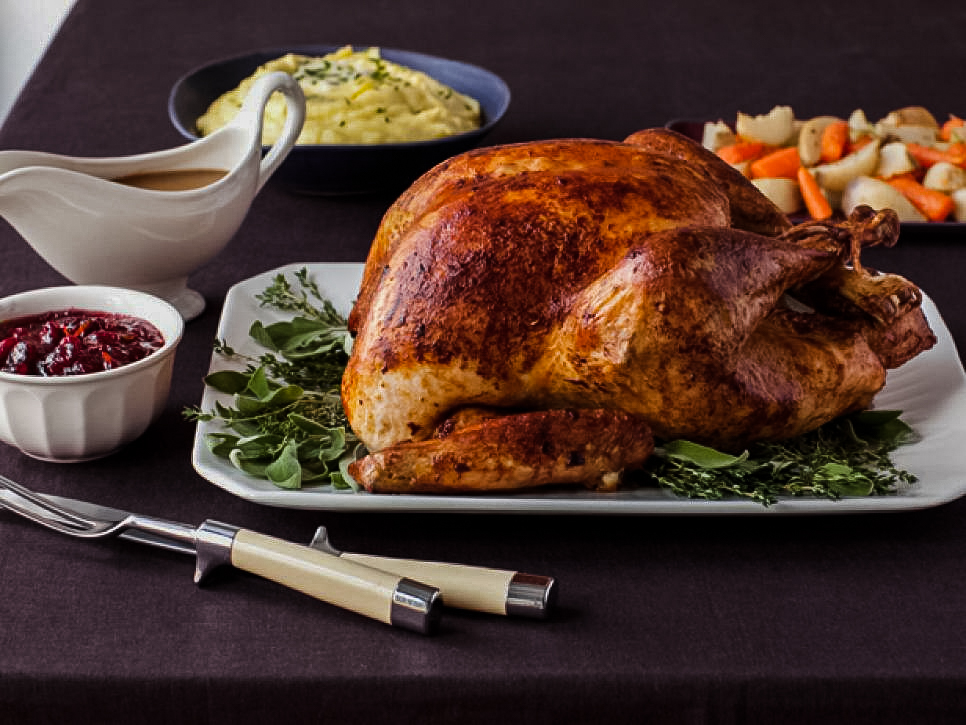 Wanting to serve ham this year? Try this Apricot-Mustard Ham recipe, we think it sounds delicious and will be sure to impress your guests!
Ok, so turkey and ham aren't your thing, we get it. Maybe you're vegetarian or have vegetarian guests, or you want to try something new.
Introducing the Vegetarian Stuffed Pumpkin. Why not embrace fall flavors and have pumpkin as the masterpiece of your Thanksgiving feast.
Find this delicious recipe here!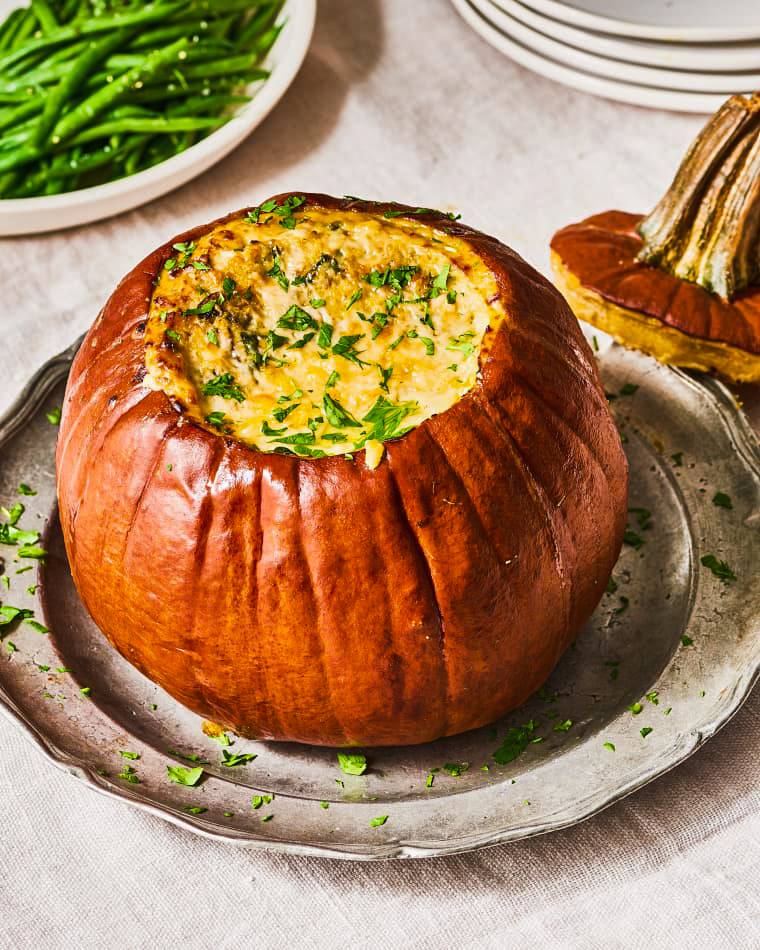 Now that you've selected your main dish, it'll need some sides.
We've found this extra sweet side dish that'll surely be a hit! Roasted Sweet Potatoes with Honey & Cinnamon. With over 200 reviews and a 5-star rating, you can't go wrong.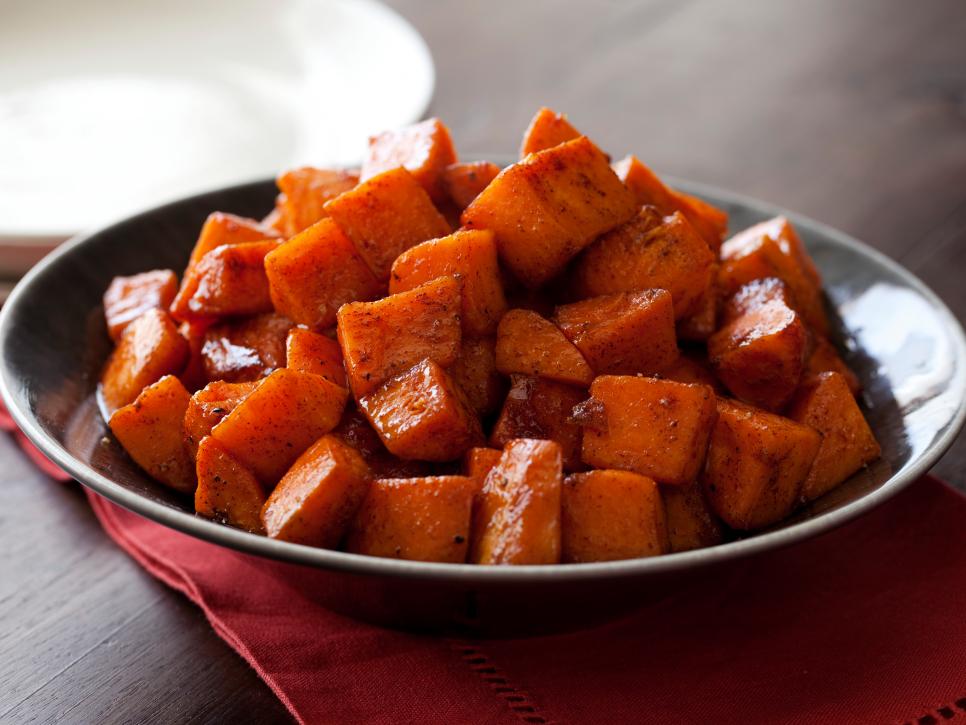 Prefer your potatoes mashed? We suggest this Mashed Potatoes with Crispety Cruncheties. The smoky breadcrumb and potato chip topping will be a new favorite, yum!
This yummy recipe can be found here!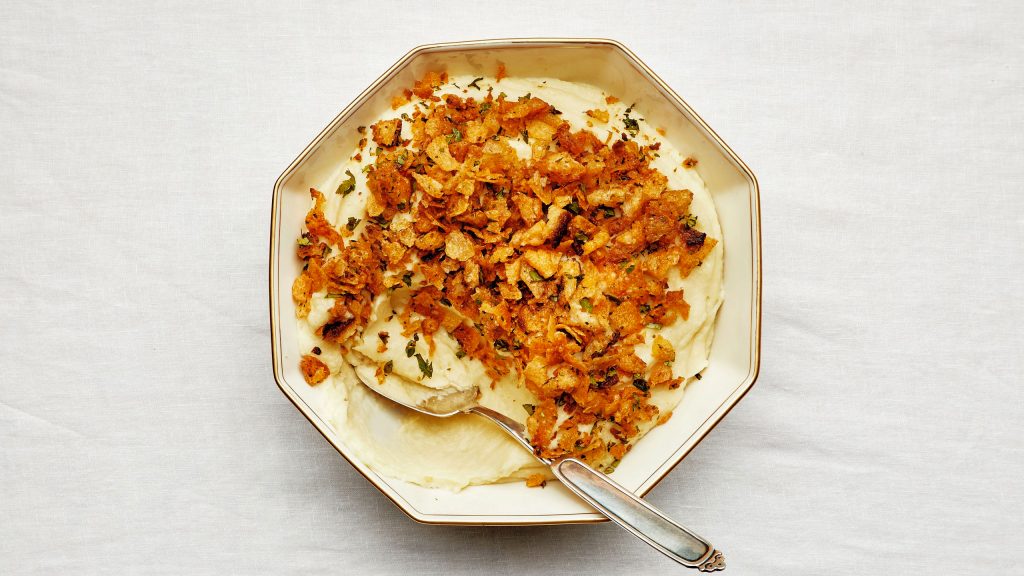 Want to incorporate brussels sprouts into this year's menu? Try this Stir-Fried Brussels Sprouts recipe as a green and healthy side, plus it has walnuts (we love a recipe with walnuts)!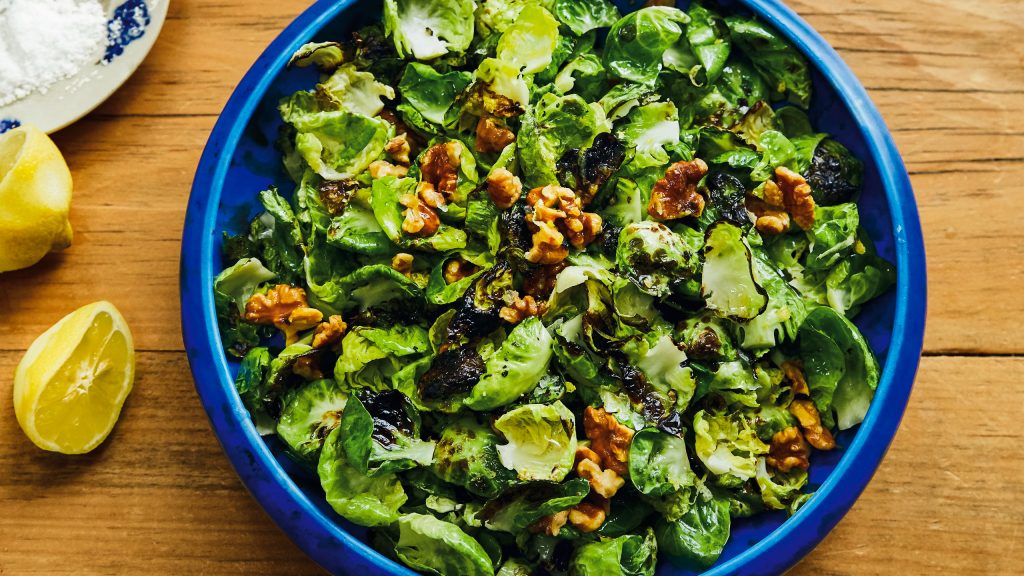 Looking for a keto-friendly recipe? Well, this is just like macaroni and cheese but better! Using cauliflower and bacon as it's two main ingredients, this will more than satisfy your hungry guests. 
Need to cater for vegan guests? This Green Bean Casserole will be perfect, plus it only takes 15 minutes to prepare.
Thanksgiving wouldn't be complete without a sweet dessert! The sweet tooths here have compiled a few favorites that you've just gotta try. Want to make more than one? Well, these can be enjoyed year-round, perfect!
So, you don't want to do pumpkin pie again this year? Well, we have a pumpkin dessert alternative. Pumpkin Mousse. It'll satisfy any pumpkin cravings your guests may have, and you can take the credit for doing something a little different.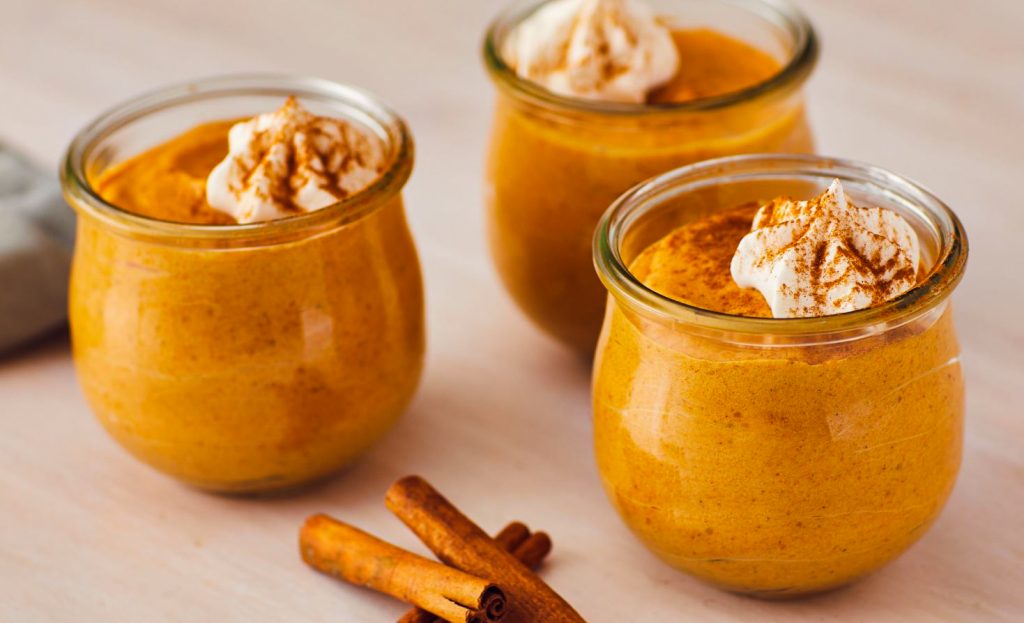 How do Sweet Potato Cookies sound? We can answer that, amazing! Need we say anything more?
Check out this cookie recipe here!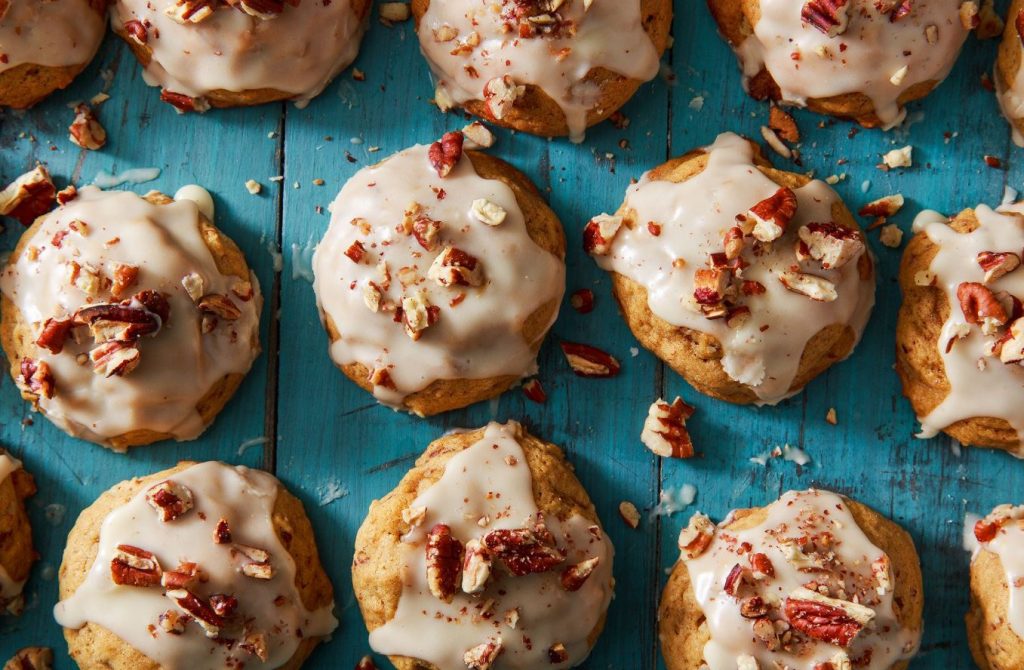 Here's another yummy option, Malted Walnut Pie! We have a few walnut fans in the office, so we just had to include this recipe.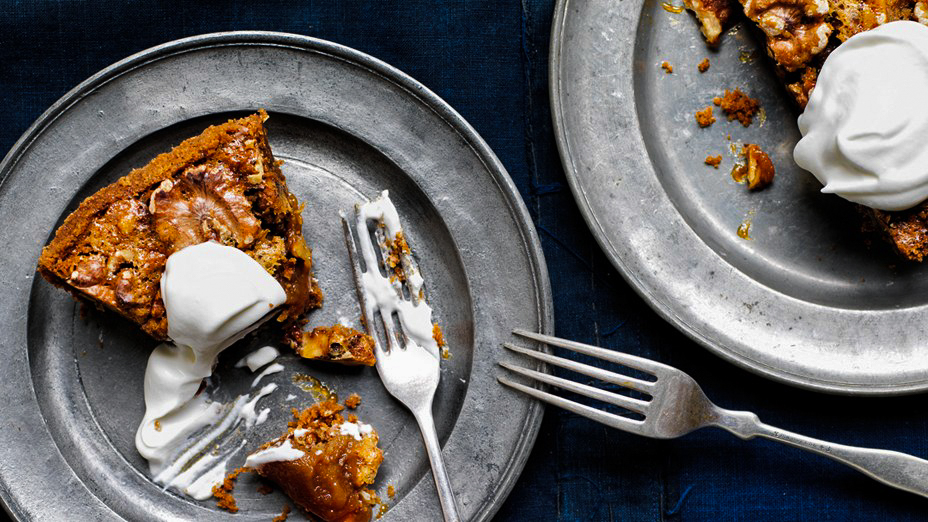 We chose this next recipe because the cake comes out looking pretty amazing! Apple Gingerbread Cake. The photo says it all!
Check out this delicious recipe here!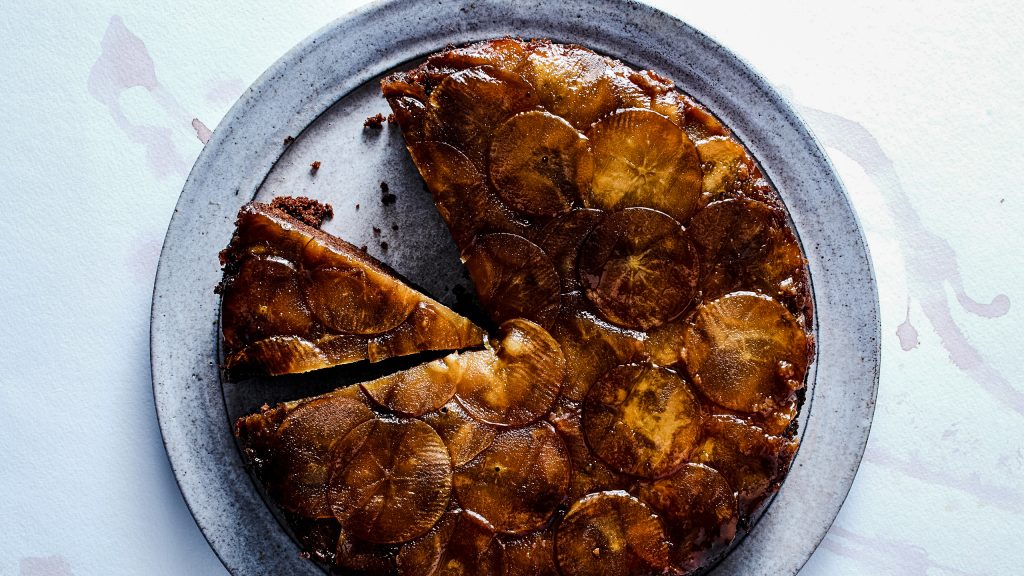 Last, but certainly not least! A different take on a classic, Sweet Potato Miso Pie. This dessert is not too sweet and not too savory, we think it's just right!
So that's it, they're our favorites! All that you need to do now is choose what you'll be cooking up! 
Cooking not your thing? (Well done for making it through all of these recipes) We can help!
Check out our pre-prepared holiday dinners here.
Want something more custom? Get in contact with our catering team, here.