Live Well
Updated: June 9, 2021
One-Pot Vegetarian Spaghetti

This week's featured Live Well recipe is One-Pot Vegetarian Spaghetti. This healthy dinner option is full of fresh, affordable ingredients, like plum tomatoes, baby spinach, onion and garlic.
Find the full ingredient list and directions below.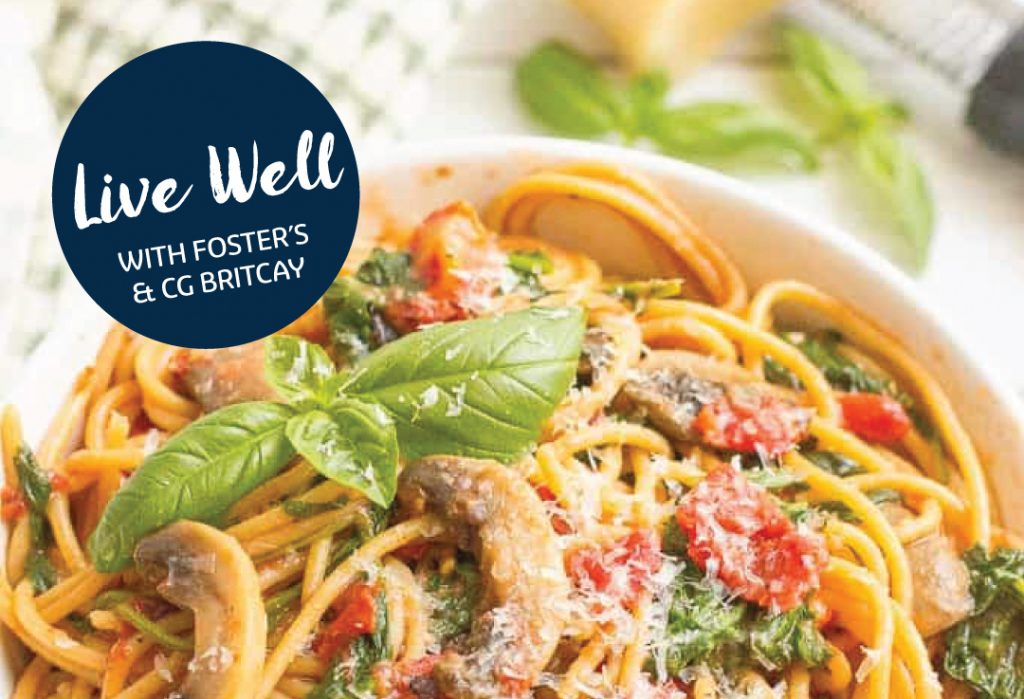 Ingredients
8 ounces fettuccine/spaghetti/linguine
5 plum tomatoes sliced in quarters
2 ounces baby spinach leaves
1 small onion finely sliced
3 garlic cloves finely sliced
A small handful of basil leaves roughly chopped
2 tablespoons extra virgin olive oil
1/2 teaspoon crushed red pepper
1/2 teaspoon salt
2 ounces parmesan cheese grated (optional)
Directions
In a large deep pan, place the linguine in addition to the
cherry tomatoes, spinach, sliced onions, garlic and basil. Drizzle
the olive on top and season with crushed red pepper and salt.
Pour 4 cups of boiling water (or vegetable/chicken stock)
into the pan and bring the mixture to a boil. Cook for 8-10
minutes on medium heat stirring occasionally with tongs, until
the liquid in nearly evaporated, creating a sauce.
Remove the pan from heat and stir in parmesan cheese and
fresh basil, if desired. Serve immediately and enjoy warm.
Serves 4.
---