Uncategorized
Updated: July 7, 2021
Miso Black Cod with Pork Belly Kimchi Fried Rice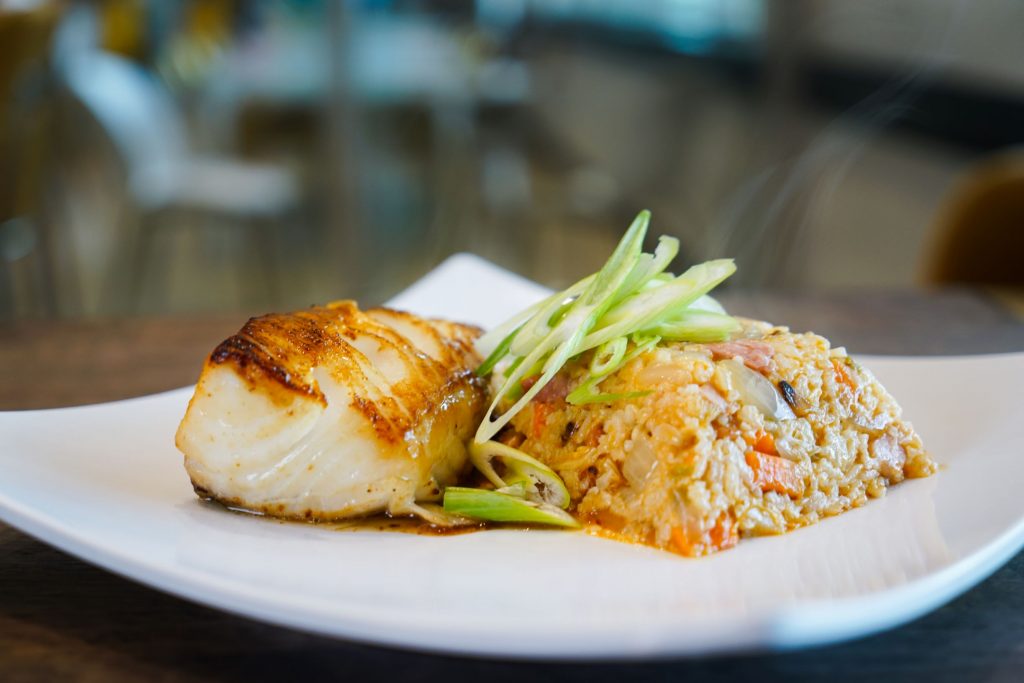 Black Cod:
6oz Fillet Black Cod
¼ cup misso marinade
Marinate for at least 12 hours, can marinate for up to 3 days for best results
Preheat your oven to 400 on convection or broil
Use an oven safe fry pan, sear the cod skin down
Cook at 400 for 20 mins
Let rest in the pan for 3-5 minutes before plating
Kimchi Fried Rice:
2 cups cooked jasmine rice
½ cup chipped Kimchi
½ bunch diced scallions
2 cloves garlic minced
½ tsp minced ginger
1 – 2 teaspoons chili paste such as Sriracha or Sambal Olek
1-2 tsp of low sodium soy sauce
3 strips of bacon diced
1 egg
2 tsp sesame oil
Start with Sesame oil in a pan or wok on medium heat, add bacon and garlic and render fat out of bacon. Then add the rice tossing in the bacon fat. Add the rest of the ingredients and stir fry the rice for a few minutes. Make a well in the center of the rice. If necessary, add a dash of oil and crack the egg in the center, let the egg cook for about 30 seconds and then slowly incorporate into the rice. Serve
Black Cod Sauce:
½ cup marinade / 1 egg yolk
Place marinade in a double boiler, add egg yolk, whisk until it thickens, serve on top of fish.