Product recalls
Updated: January 18, 2021
Lake Champlain Chocolates – Recall
AFFECTED
Foster's Supermarket would like to announce that Lake Champlain Chocolates (LCC) is issuing a public alert and a voluntary recall on select LCC milk chocolate products. LCC is issuing this recall after a consumer reported finding brittle plastic pieces in a finished product.
Foster's Supermarket does carry Lake Champlain Chocolates and has been affected by this recall. All affected products have been removed from our shelves.

Please see all products affected by recall below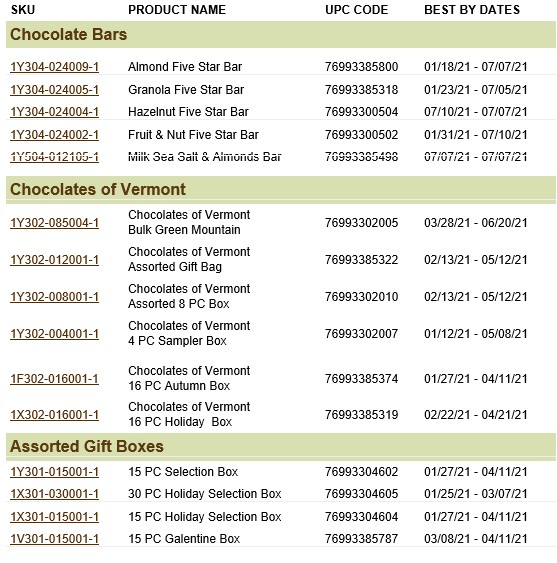 Should you have any questions or concerns, please do not hesitate to reach out by email
([email protected]) or by phone (345-945-3663).