Product recalls
Updated: November 6, 2019
King Arthur Recall on Unbleached All- Purpose Flour (5 lb. & 25 lb.)
NOT AFFECTED
Foster's would like to announce that King Arthur Flour Inc., in association with ADM Milling Company, has issued a voluntary recall on Gold Medal, 5 lb. & 25 lb., Unbleached All-Purpose Flour due to the potential presence of Escherichia coli ( E.coli).
The company recently updated three additional lot codes of Unbleached Flour 5 lb. that were omitted from the original date that provided for the press release on October 3, 2019.
The additional lot codes and their corresponding "Best Used By" dates are listed below:
Best Used by Date 12/09/19: Lot codes L18A09A & L18A09C
Best Used by Date 01/08/20: Lot code A19A08A
This new information only applies to "Best Used By" dates already disclosed in the prior release. No additional Best Used By dates is introduced as a result of these three updated lot codes.
Escherichia coli (abbreviated as E. coli) are bacteria found in the environment, foods, and intestines of people and animals. Most E. coli are harmless and are an important part of a healthy human intestinal tract. However, some E. coli can cause diarrhea, urinary tract infections, respiratory illness, bloodstream infections, and other illnesses. The types of E. coli that can cause illness can be spread through contaminated water or food, or through contact with animals or people.
Fosters IGA does not carry the affected King Arthur Unbleached Flour and has not been affected by this recall. The affected product is as follows: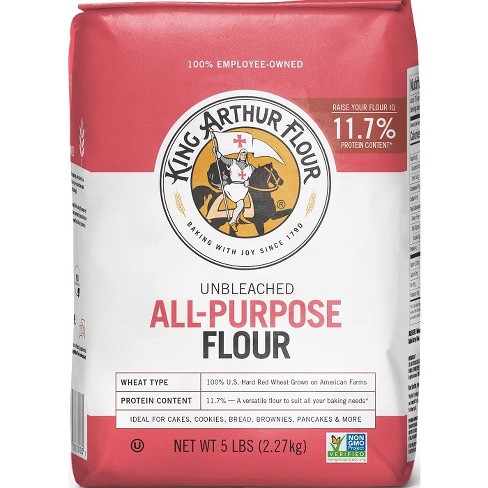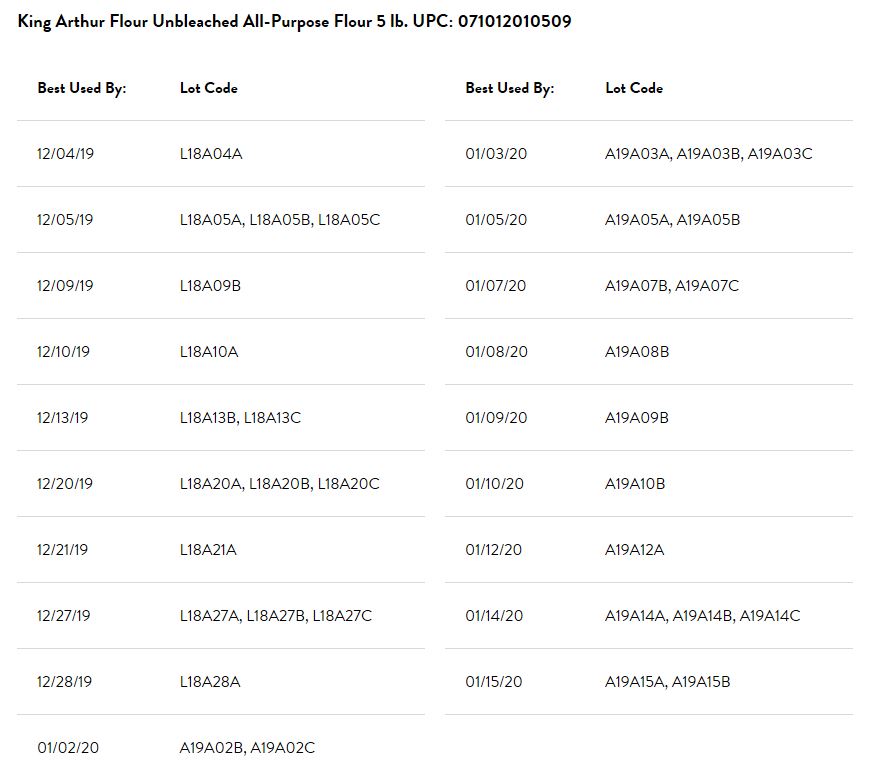 No other King Arthur branded product is included within this recall.
Customers should check the UPC's on King Arthur branded products at homes to be sure none of the affected product has been purchased. We encourage all customers who have purchased this product from any of our Foster's IGA locations to return the affected product for a full refund. Please discontinue use of any affected product
Should you have any questions or concerns, please do not hesitate to reach out by email
([email protected]) or by phone (345-945-3663).
END