Product recalls
Updated: July 19, 2021
Aveeno & Neutrogena Sunscreen Spray – J&J – Recall
AFFECTED
Foster's Supermarket would like to announce that Johnson & Johnson is recalling most of its Neutrogena and Aveeno spray sunscreens from U.S. stores after detecting benzene, a potentially cancer-causing chemical, in some samples.

Foster's Supermarket does carry Aveeno and Neutrogena Sunscreen Spray and has been affected by this recall. All affected products have been removed from our shelves.
Customers should check the UPC's of Neutrogena & Aveeno branded products at homes to be sure none of the affected product has been purchased. We encourage all customers who have purchased this product from any of our Foster's locations to return the affected product for a full refund. Please discontinue use of any affected product.
Please see affected product list below: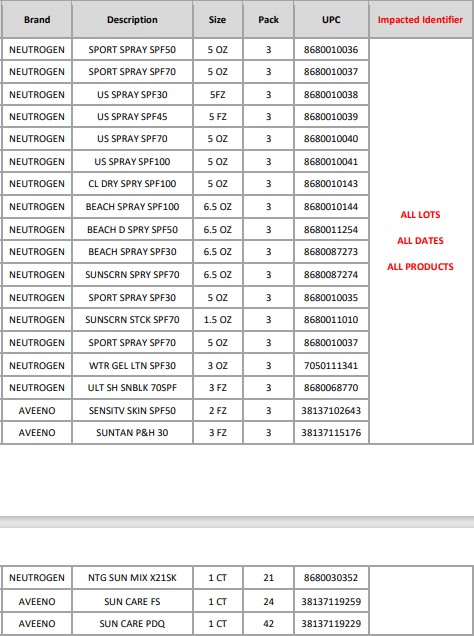 For the full list of Neutrogena & Aveeno recalled products, click here.
Should you have any questions or concerns, please do not hesitate to reach out by email
([email protected]) or by phone (345-945-3663).