Food & Lifestyle
Updated: October 15, 2019
It's Spooky Season!
Halloween isn't too far away now and to help get prepared, we've compiled some haunting Halloween lists, to help you make the night as spooky and eerie as possible!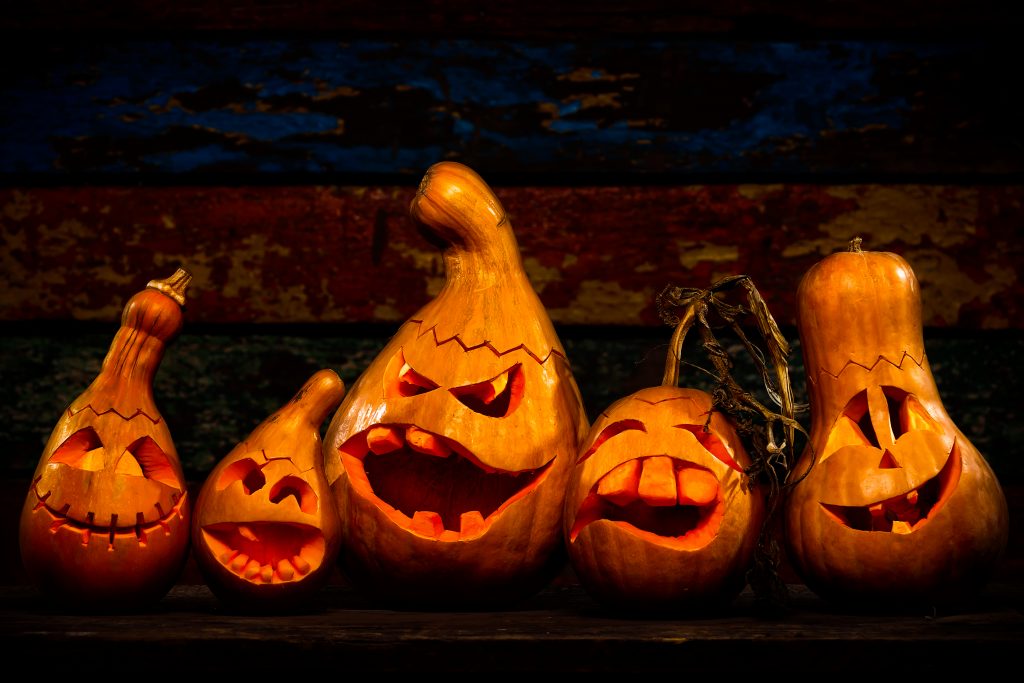 Hosting a Halloween party?
Or maybe you want to make some homemade goodies for trick-or-treaters?  
Well, we've got 45 Halloween party snacks that are easy, cute and creepy!
From 'Mummy Brie' for the adults, to 'Monster Eyeball Donuts' for… everyone.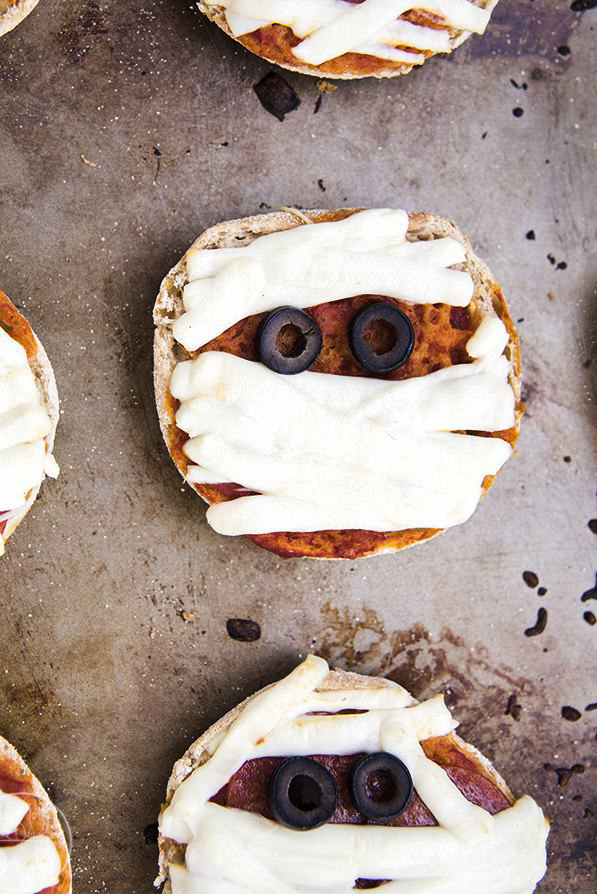 One of our favorites is the Mummy Mini Pizzas, which are not only delicious but easy to make!
Ingredients;
English Muffins

Pizza Sauce

Mozzarella String Cheese

Black Olives

Pepperoni (optional)
Instructions;
Preheat oven to 450°F

Cut each English muffin in half down the middle. Place onto a baking sheet.

Spread a spoonful of pizza sauce onto each muffin half.

Place toppings (pepperoni) onto the sauce

 Pull apart your string cheese and place criss-cross over the muffins to create the 'bandaged' look.

Place sliced olives onto each muffin mummy to have his eyes peeking through.

Bake in the oven for 8-10 minutes, until the cheese is melted but still holds its shape.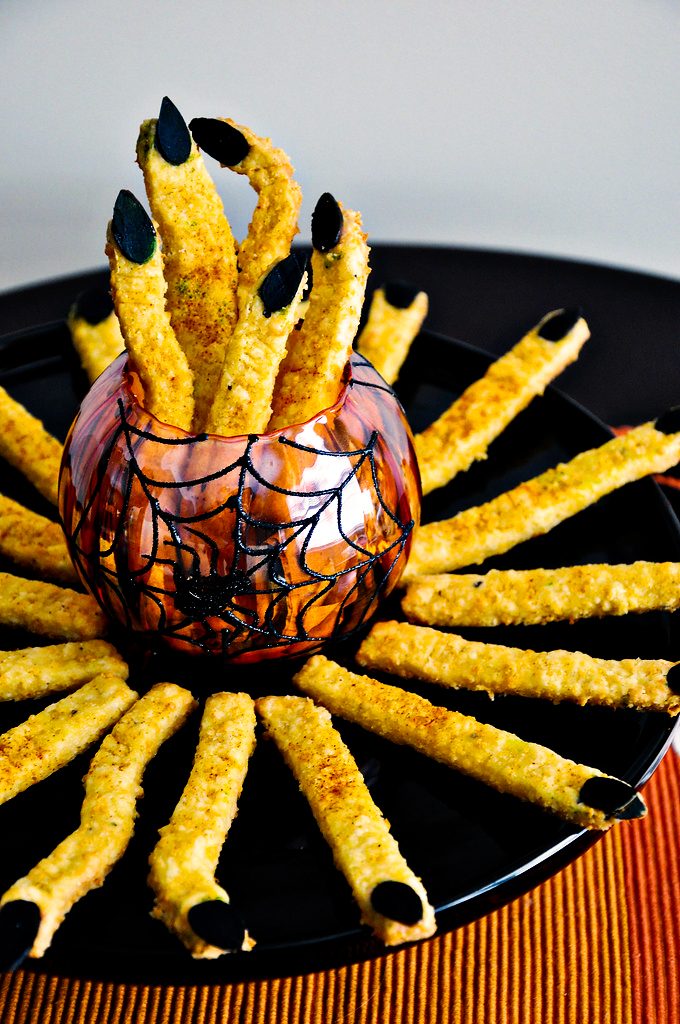 Spooky Cheese Fingers (above)
Some of our other favorite ghoulish goodies include;
For 45 mysterious meals, click here.
Want to transform your home into a haunted house?
Or maybe you're wanting to decorate for a Halloween party? Either way, we've got you covered!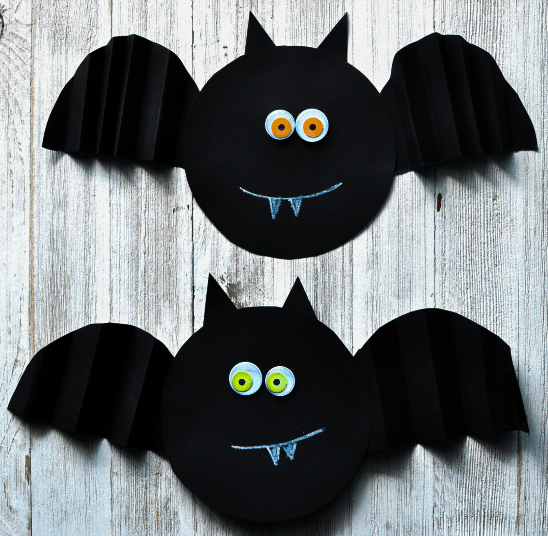 Paper bats may not sound overly scary, but they're super easy to make and if you've got kids they can easily get involved.
All you need is black paper/card, a pencil, scissors, googly eyes, a white crayon, and glue.
Full instructions can be found here.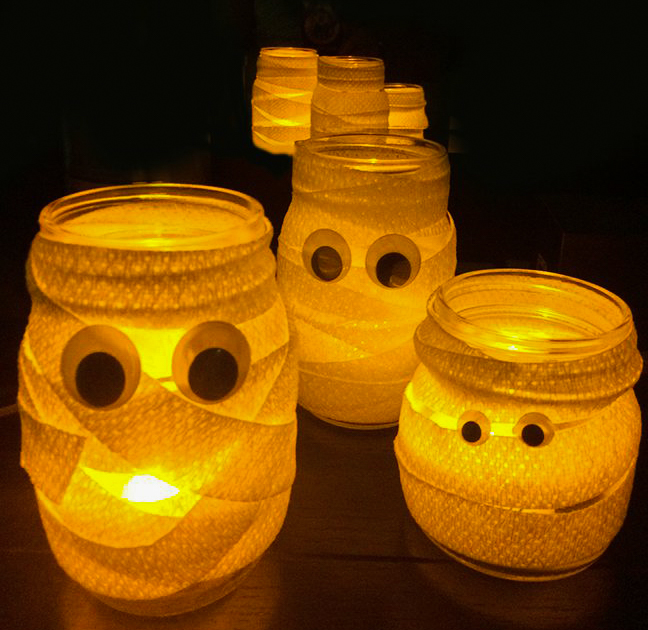 Do you have a few mason jars sitting around? Well, let's turn them into mummy luminaries! If not, don't worry, you can purchase some Yoplait Oui yogurt (available at Foster's) and use the jars once you've finished the delicious stuff inside!
For this, all you need are jars, bandage googly eyes, and either a tealight candle or flameless electric candle.  Click here to make your own.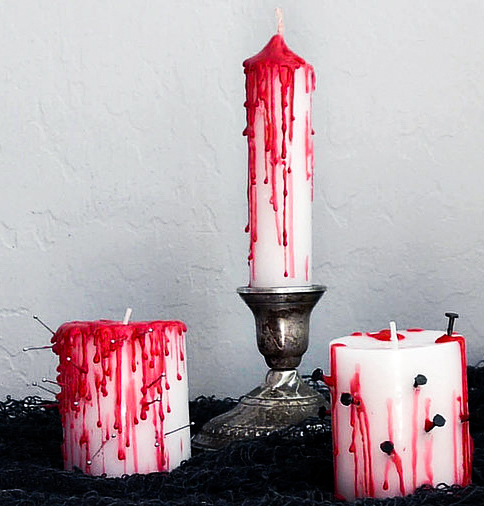 Wanting to give a seriously eerie welcome to your guests, how about bleeding candles. Yes, these look creepy and won't take you long to do. All you'll need is both white and red candles, cut tacks, push pins, tinfoil, and parchment paper. To get started, click here!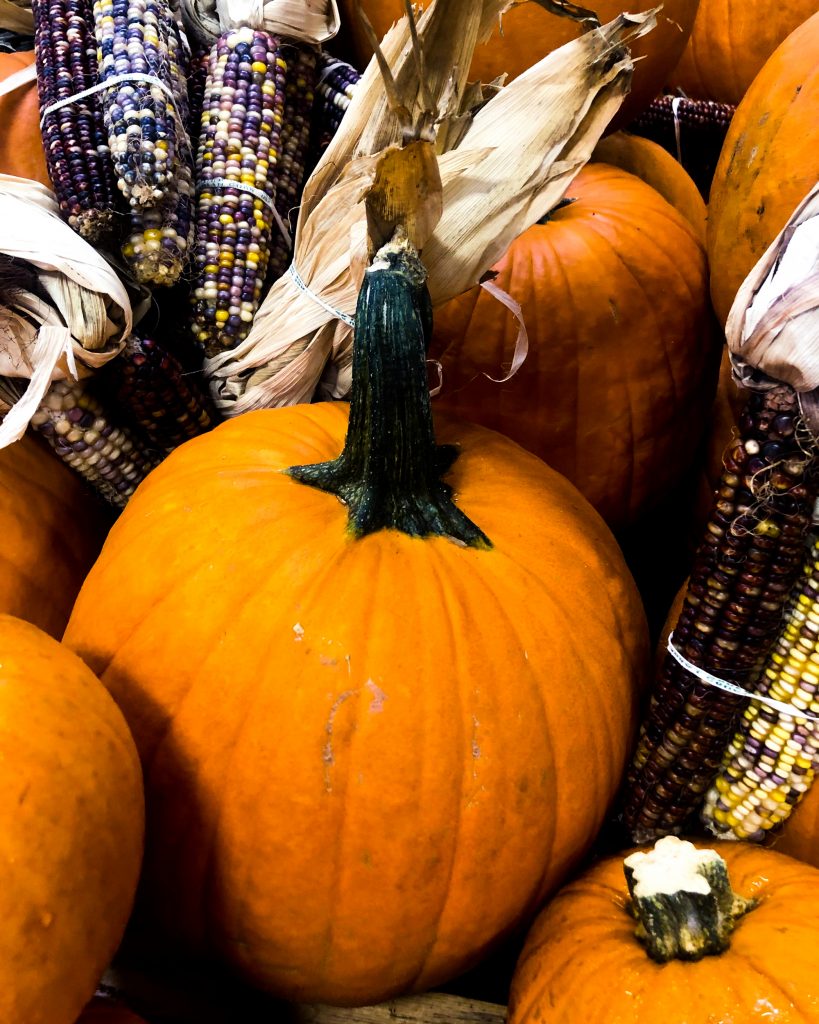 Planning on carving your own pumpkin this year?
We have your traditional Halloween pumpkins, Tiger Stripe pumpkins, Sparkler pumpkins, and Blanco pumpkins, ready in store, for you to get creative with!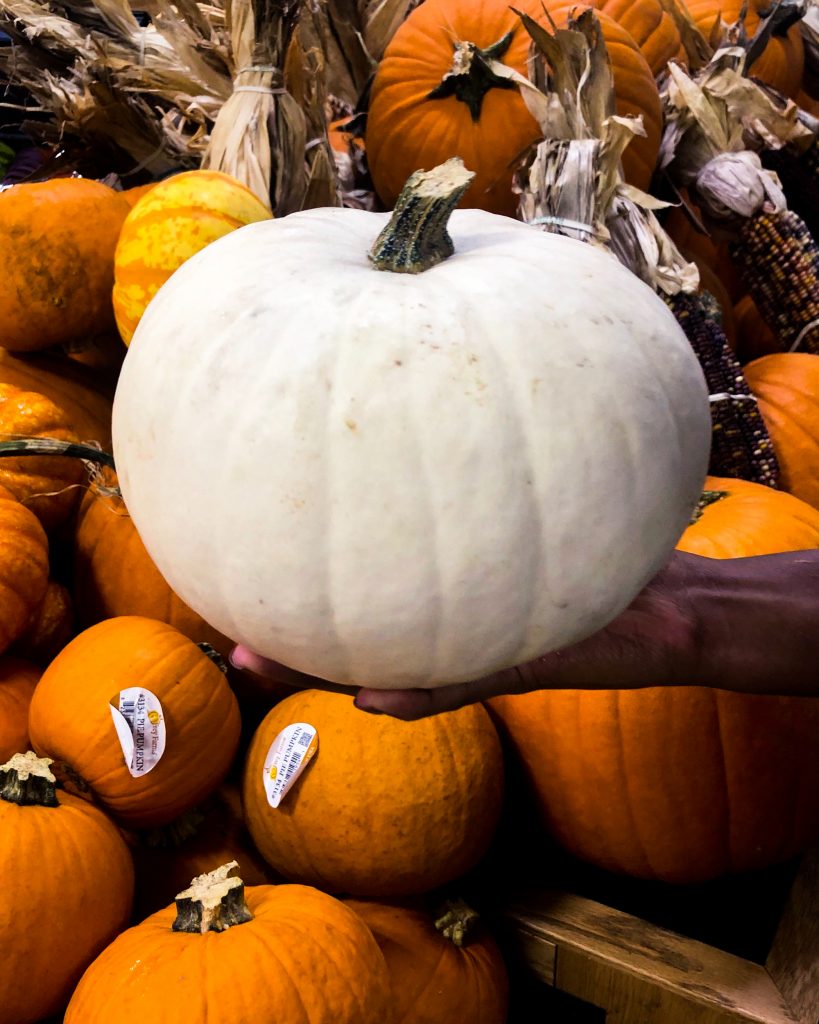 We've also compiled a list of tips and tricks for the haunting night.
Stay safe around roads. Avoid crisscrossing back and forth across the street, work your way up one side of the street, and then start on the other.

Carry a white bag or pillowcase for your candy. You can even add some reflective tape, to help motorists see you for when it gets dark.

Dress for the weather, ensure you have an umbrella for any unexpected downpours.

Avoid visiting houses that are not well lit and never go inside a stranger's house.

Make sure you carry a flashlight and a cell phone.

If you're expecting trick or treaters, turn on your outdoor lights.

Consider giving treats other than candy, such as stickers, for children with food allergies.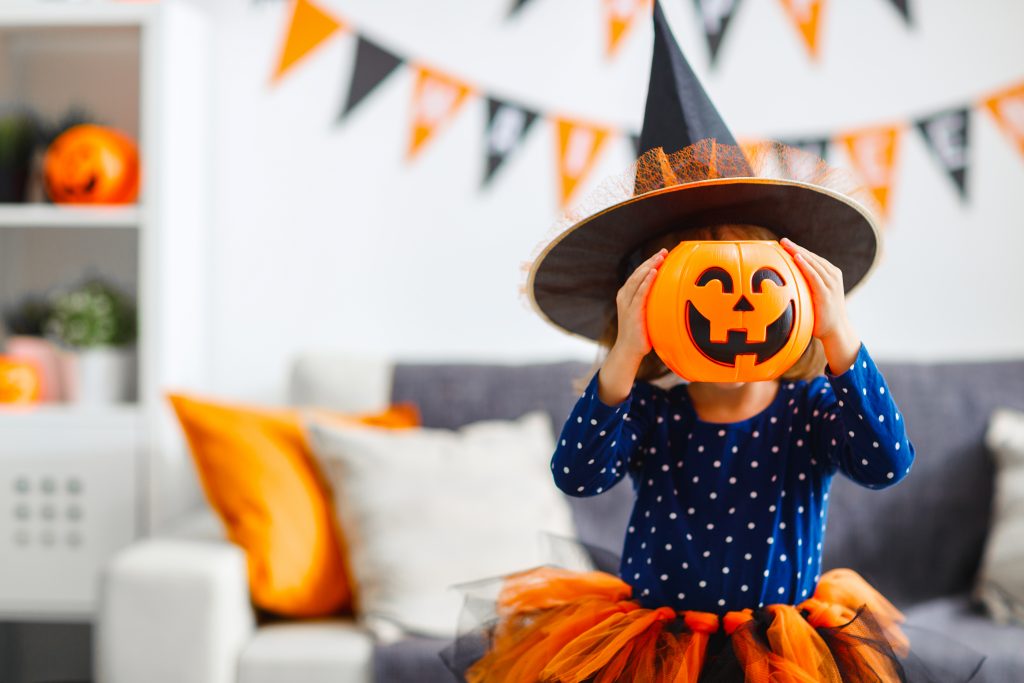 Looking for an affordable and easy way to get involved this Halloween?
We have a selection of kids masks from animals (for the younger ones) to frightening monsters for those feeling that little bit scarier. We also have a range of gory fake fingers, bloodshot eyeballs, along with other accessories to add to any Halloween look!
You can find the range in the dollar section in-store, whilst stocks last.