Product recalls
Updated: August 10, 2020
Freshouse II – Potatoes, Limes, Oranges & Lemons – Recall
NOT AFFECTED
Foster's Supermarket would like to announce that Freshouse II, LLC of Salisbury, NC, has been affected by a contamination of Listeria monocytogenes. The following specific production lots, brands and weights of Valencia Oranges, Lemons, Limes, Organic Limes, and Red B Potatoes have the potential to be contaminated. Listeria monocytogenes is an organism which can cause serious and sometimes fatal infections in young children, frail or elderly people, and others with weakened immune systems.
Foster's Supermarket & Priced Right locations are not affected by this recall, as we have not sold any affected products from this producer/supplier. No illnesses have been associated with this recall to date.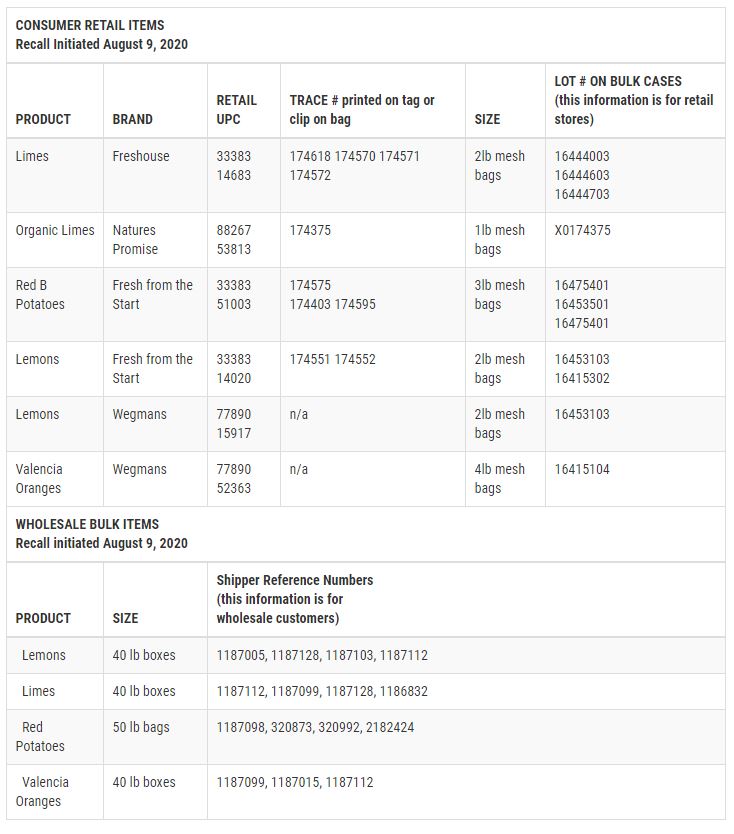 Foster's Supermarkets are not affected by this recall.
Should you have any questions or concerns, please do not hesitate to reach out by email ([email protected]) or by phone (345-945-3663).