Live Well
Updated: July 14, 2021
Fresh Corn Tomato & Avocado Salad

This summer salad recipe is not only super delicious but also affordable. It's easy to Live Well, thanks to CG Britcay and the island's supermarket, Foster's!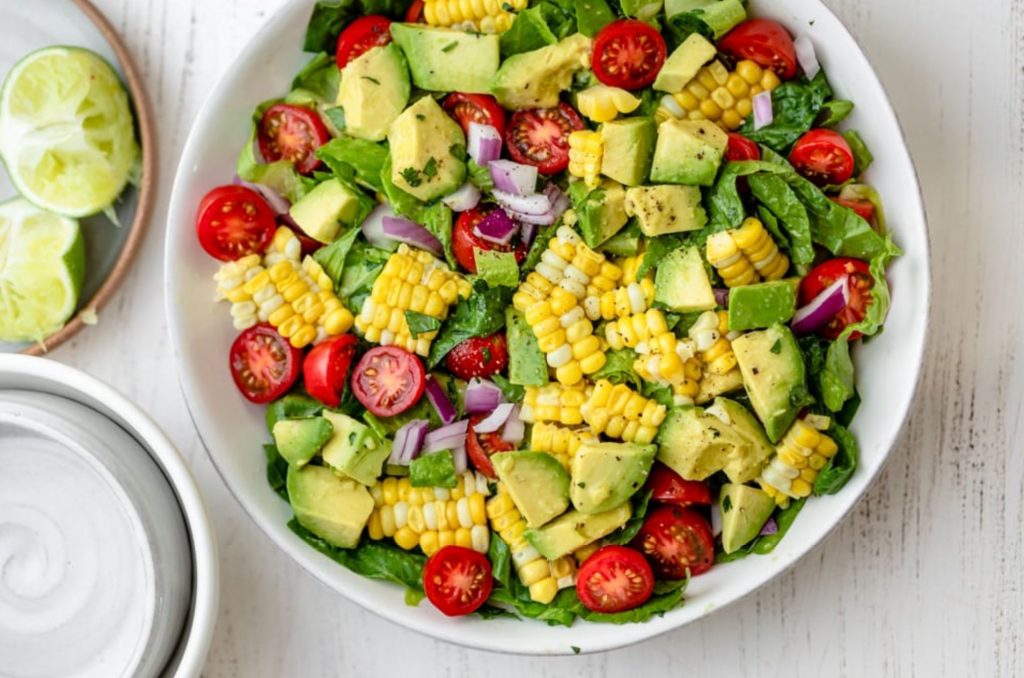 Fresh Corn Tomato & Avocado Salad
Ingredients
1 cup romaine lettuce chopped (optional)
2 ears corn or about 1 ½ cups
1 pint cherry tomatoes halved
1 avocado diced into 1/2-inch pieces
2 tablespoons red onion finely diced
1/4 teaspoon salt
1/4 teaspoon pepper
Dressing
2 tablespoons olive oil
1 tablespoon fresh lime juice
2 tablespoons fresh cilantro chopped
Directions

Grill the corn for a smokey flavor.
In a large bowl combine the lettuce, corn, avocado, tomatoes
and onion.
In a jar, shake together olive oil, lemon juice and finely
chopped cilantro. Season with salt and pepper to taste.
Pour over salad and toss gently to mix.
Serves 4.
---