Product news
Updated: February 18, 2022
Foster's Market Update
18 February, 2022
Media Statement from Tyson after the detection of Avian Influenza at their Kentucky farm.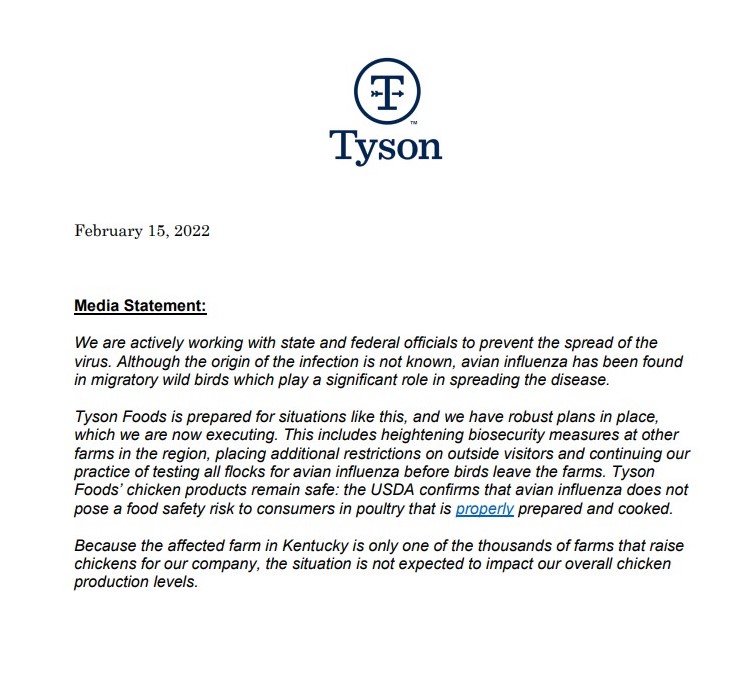 22 October, 2021

Mighties Red Kiwi's
With their soft bite, ruby red color and delicious super sweet tropical flavor, Californian Mighties Red Kiwi's are back in season and the perfect snack! Find them in the fresh produce department.
---

Boston Cod Fillets – Jet Fresh 3 times per week – $11.99/lb, save $4.50/lb
Certified Angus Beef T-Bone or Porterhouse Steaks – $12.99/lb, save $5.80/lb
Prices good until 3 November, 2021
---

October 2021
From the beginning of the pandemic and into 2021, production and supply chains around the world have endured disruptions due to a variety of factors.
These disruptions have caused a multitude of issues, from supply constraints to delayed shipments, in addition to an increase in prices.
The main factors causing disruption include;
Inconsistent demand on products: which has now led to higher global demand.
Transportation issues: including shipping container shortages and shipping delays due to an increased demand on products globally.
Labor shortages: employment around the world experienced a big decrease at the beginning of the pandemic, and since then hasn't returned to pre-pandemic numbers. In the US alone, there are more than 10 million job openings, as the country struggles to meet soaring consumer demand, which has pushed up prices in a variety of industries.
Extreme weather conditions: from the winter storms in Texas, to flooding in China and Europe, along with hurricanes and wildfires, there aren't many areas around the world that haven't been effected by extreme weather. This has affected crops, production, transportation and more, again leading to higher prices.
Supply of product packaging: with the increase in demand on a large range of products, packaging for products has also had to play catch up. This has led to supply shortages, with a lack of plastic, aluminum cans and more affecting the global market.
We will continue to review and adjust pricing across our range, to ensure we're providing the best prices possible. However, if you see any price discrepancies, or if something seems off with our pricing, please speak with your local Foster's Store Manager or email [email protected] with details.