Live Well
Updated: June 15, 2022
Pasta with Braised Broccoli & Tomato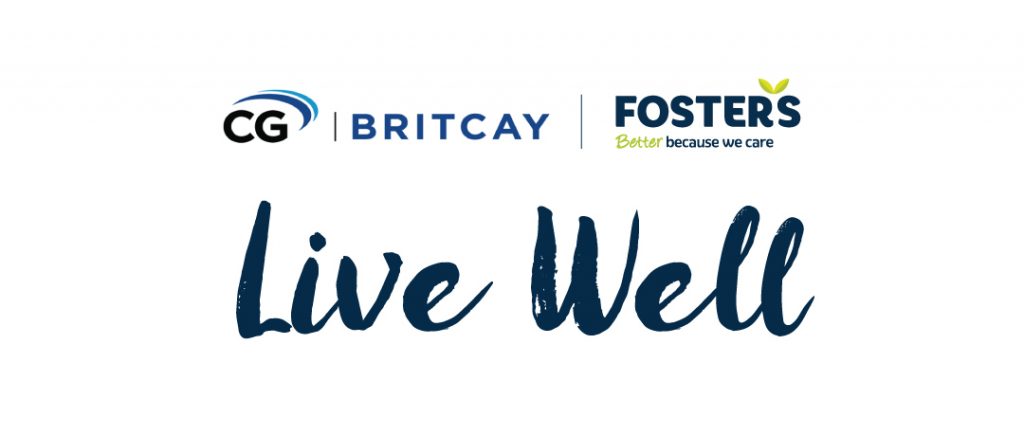 Live Well with CG Britcay focuses on living a healthy and balanced life at an affordable price.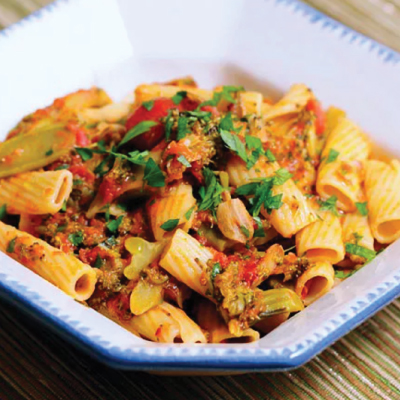 Cheesy Corn Fritters
Ingredients
– 4 tablespoons extra virgin olive oil
– 1 head broccoli (about 2 pounds), cut into 1/2- to 1-inch florets,
– 8 cloves garlic, thinly sliced
– 1 teaspoon dried oregano
– 1/2 teaspoon red chili flakes
– 1/2 cup dry white wine
– 2 (28-ounce) cans whole peeled tomatoes, roughly chopped, juice reserved
– Kosher salt
– 1 pound hearty short pasta, such as ziti or penne rigate
– 1/4 cup chopped fresh parsley leaves

Directions
. Heat olive oil in a large saucepan over medium heat until shimmering.
. Add broccoli and cook, stirring occasionally, until lightly browned in spots, about 5 minutes.
. Add garlic, oregano, and chili flakes. Cook, stirring constantly, until fragrant, about 30 seconds.
. Add wine and cook until slightly reduced, about 2 minutes.
. Add tomatoes and reserved juice.
. Bring to a boil, reduce to a simmer, cover, and cook, stirring occasionally, until broccoli is completely tender and broken down, about 1 hour.
. Season to taste with salt.
. Bring a large pot of salted water to a boil and cook pasta according to package directions.
. Drain and add to sauce.
. Add parsley leaves and stir to combine.
. Serve immediately, garnishing with additional extra virgin olive oil and parsley leaves as desired.
---