Food & Lifestyle
Updated: September 30, 2020
Canadian Thanksgiving
Thanksgiving was celebrated for the first time in Canada in 1578 when English explorer Martin Frobisher threw a celebratory feast in Newfoundland to commemorate his safe arrival to North America.

The original dinner thrown by Martin Frobisher came about because of the ancient festivities in Europe that were meant to celebrate the abundance of the fall harvest and to give thanks for having enough food to last all winter long. The tradition has been carried on into modern times and has become the Canadian Thanksgiving that we know and love. Pretty cool eh?..

Gathering together to celebrate the 12th? Let us help! Check out our five course menu of recipes that will add flavor to your celebrations and are perfect for potluck parties!
Appetizer
All the flavors of Thanksgiving in one bite, with Chicken, goats cheese, caramelized onions and cranberries all shoved into a crunchy wonton wrap
These tasty appetizers are easy, fun and delicious!
Strawberry Jalapeno Bruschetta
It's naturally sweet, it's a little spicy and it works perfectly as a bruschetta! You can even serve the salsa on salmon, in chicken tacos or eat it by itself!
Salad
A healthy and nutritious alternative to heavy sides. Be prepared to love this salad of crisp greens, almonds and dijon dressing!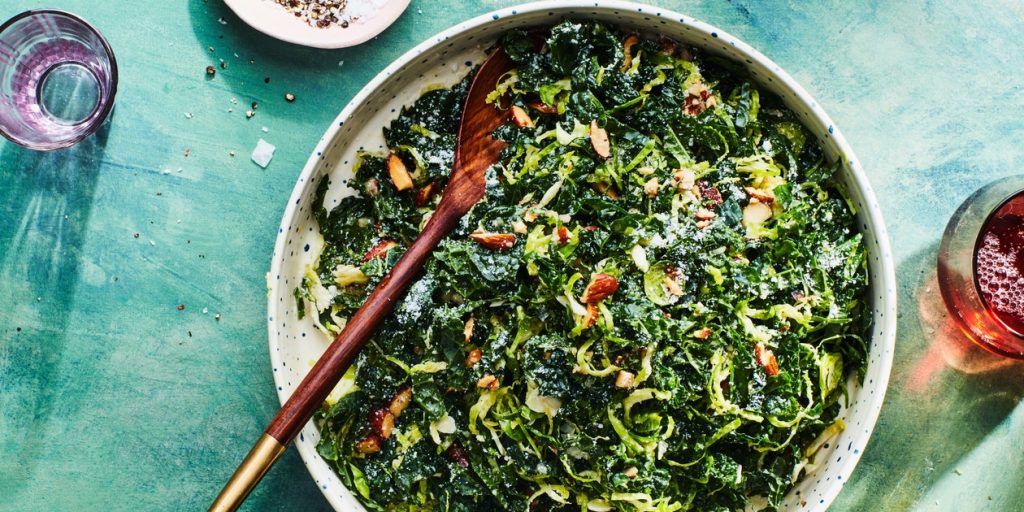 Enjoy local Breadfruit in a bright, colorful and spicy way! Breadfruit salad uses vibrant vegetables to add flavor and color to your plate, the scotch bonnet ads a unique hint of spice to this delicious side.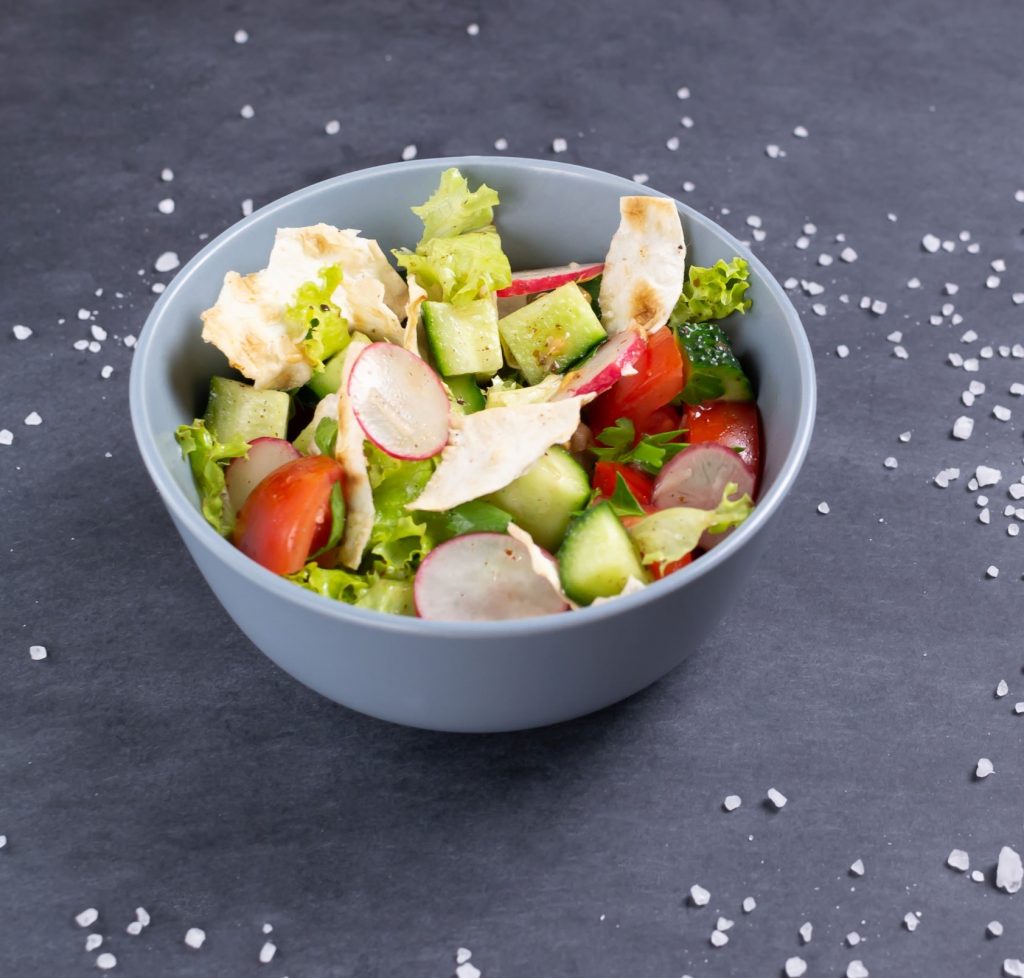 Main
The Orange- Rum Glazed ham is perfect for the holidays. Include this on your Christmas dinner table for a main course everyone will love. It's simple, delicious and will fill your house with Holiday aroma!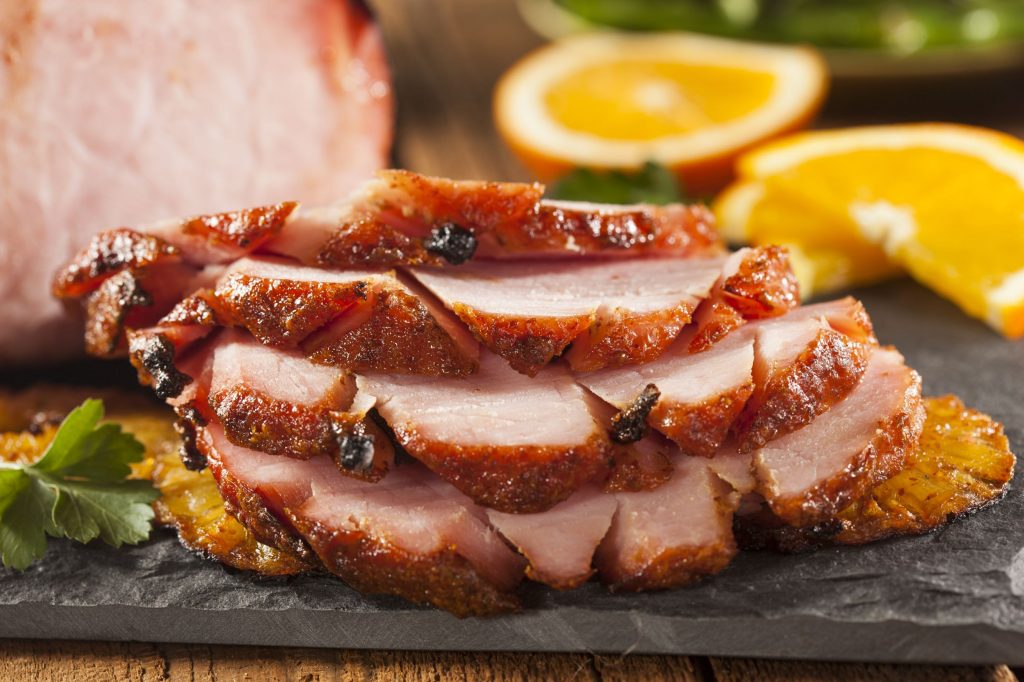 Show off your skills with a juicy tender and flavorful Roasted Pork Tenderloin. This recipe is simple, great for entertaining, sharing and great for holiday potluck parties
Sides
Classic Herb and Fennel Stuffing
If your Thanksgiving isn't Thanksgiving without a craggy-topped, herb-infused, crusty-bread-based stuffing, this one's for you. Better yet, make two: A dish of stuffing at each end of the table will help ease the traffic jam and maximize those primo corner scoops.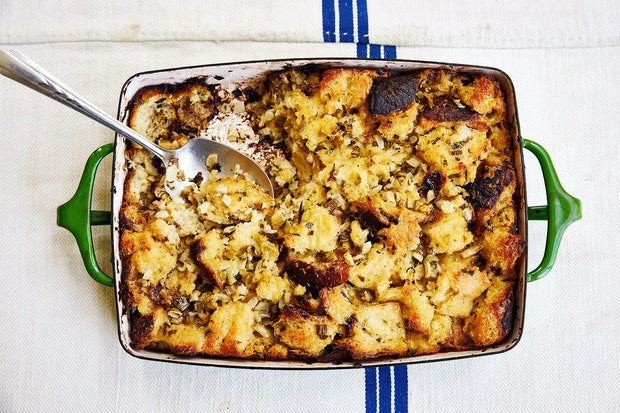 Shingled Sweet Potato with Harissa
Harissa lends both a spiciness and an earthiness to this savory sweet potato dish. We promise you won't miss the marshmallows…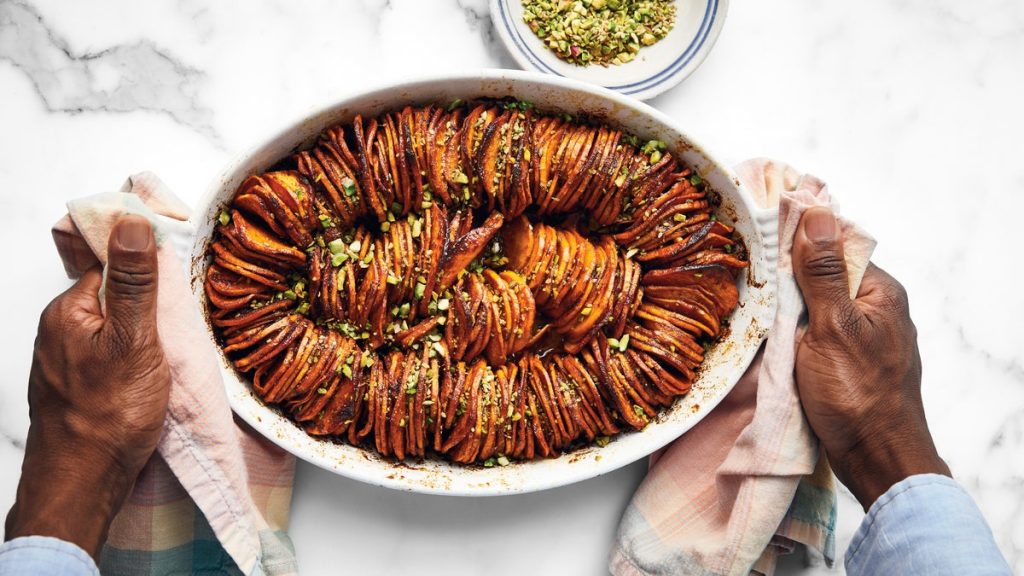 Desserts
This Iconic Canadian dessert recipe comes straight from the heart of Nanaimo. B.C. and is sure to sweeten any occasion, or else it wouldn't of been voted Canada's Favorite Confection.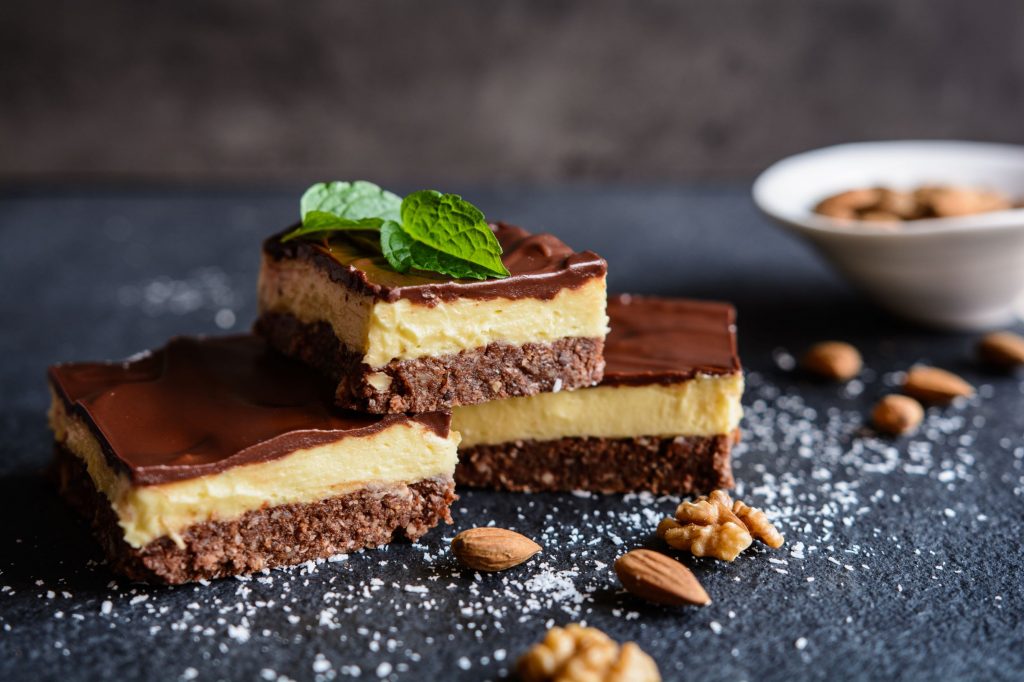 These little fritters are light, sweet, and oh-so-delicious paired with a fresh strawberry sauce! Be careful – they're addictive!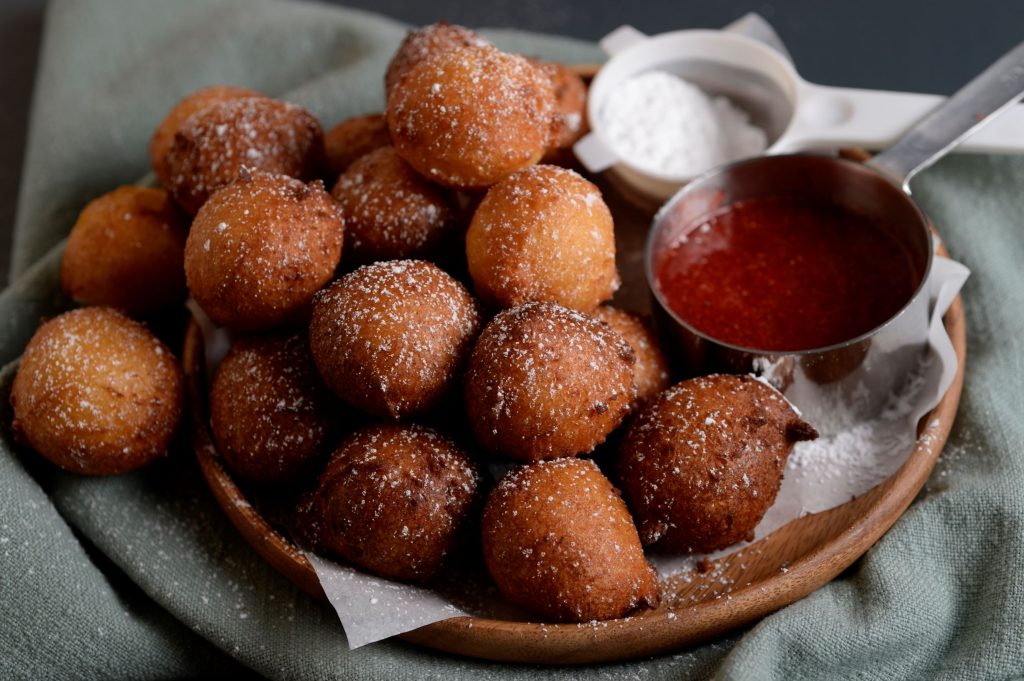 ---
We hope these recipes can spice up your Canadian Thanksgiving celebration!
but…
If you don't feel like cooking, and just want a relaxing, stress-free thanksgiving, let us do all the hard work. Order your holiday dinner from us and we prepare and cook everything you'd need.
Pick it up hot or heat it up later! Just Click Here!
Follow us on social @fosterscayman!
---