Food & Lifestyle
Updated: May 31, 2021
5 Ice Cream Flavors that blow vanilla out of the freezer!
Are you tired of the classic Vanilla, Chocolate and Strawberry flavors? Take your taste-buds on an adventure with these imaginative flavors that will completely change how you look at ice-cream!

Discover unique flavor profiles and find the perfect flavor pairing for your palate!
Cado Ice Cream
On the search for a new healthy Ice-Cream alternative? Try this avocado-based Ice cream, providing a deliciously creamy texture and is completely dairy-free! Most surprisingly? It doesn't taste like avocados! Try this Cherry Amaretto with dark chocolate flakes.

The Cherry flavoring mixes beautifully with the Amaretto forgiving taste, similar to that of an almond. The dark chocolate flakes combine to make each bite of Cado a delight!
Check out this flavor in store here!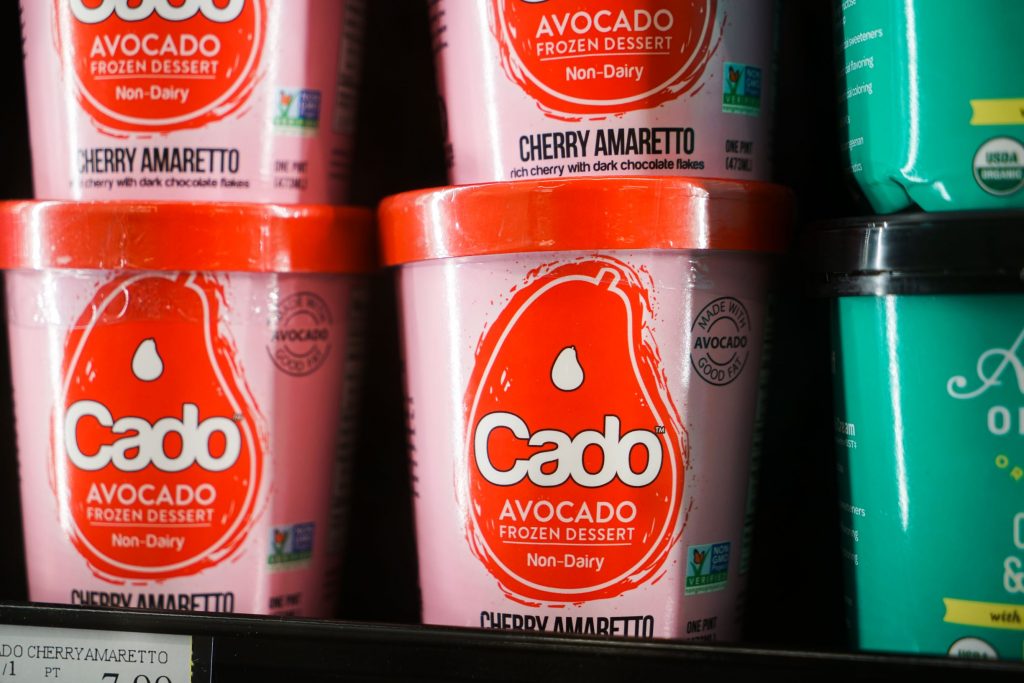 Halo Top
This Halo Top Red Velvet ice cream is a delicious red velvet interpretation, with a delicate balance of cocoa and vanilla that slightly favors the former to produce a pint that's hard to put down. Did I mention that this pint has bite-sized brownie pieces swirled around it? Oh, and it's also only 360 calories per pint!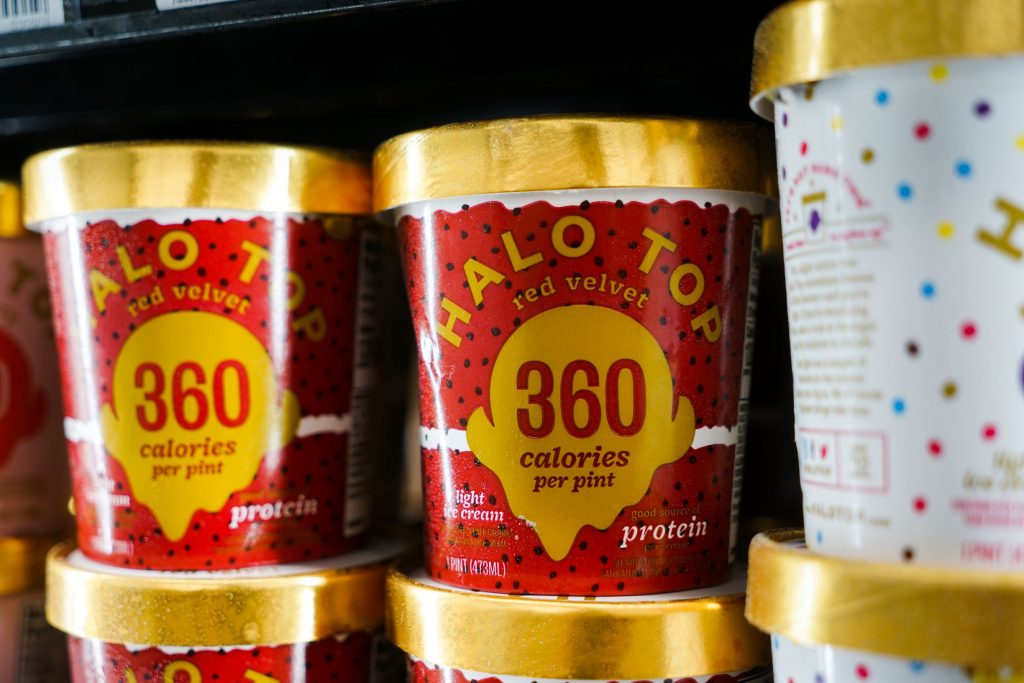 Check out our in store flavors here!
Blue Bunny
The flavor of Pistachio Almond Ice Cream may not sound like the best flavor, but rest assured, this pint is sweet and creamy, with subtle hints of savory nuttiness from the pistachios. The flavor profile of the pistachios alone will have you finding subtle new flavors every bite!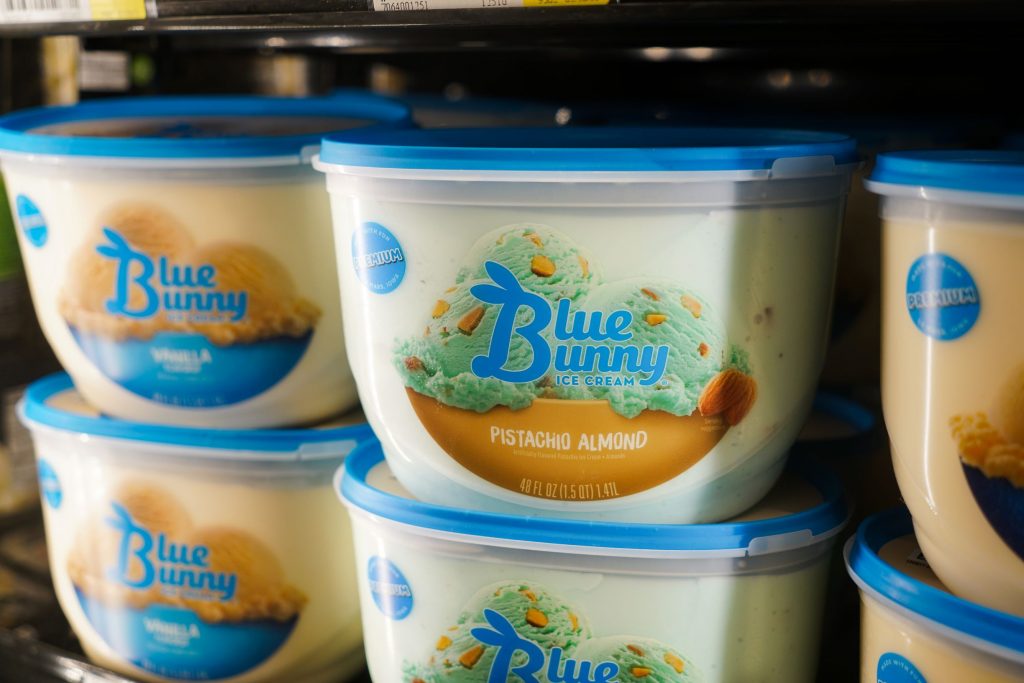 Find our range of Blue Bunny Ice-cream here!
La Loo's
Inspired by the simple yet complex beauty of a snowflake, La Loo's award winning Goat Milk Vanilla Ice Cream is so delicate yet so creamy that it can be paired with almost anything, from fresh berries to gazpacho!
Grab a pint for yourself and find out why the Wall Street Journal has called it the Holy Grail of ice cream.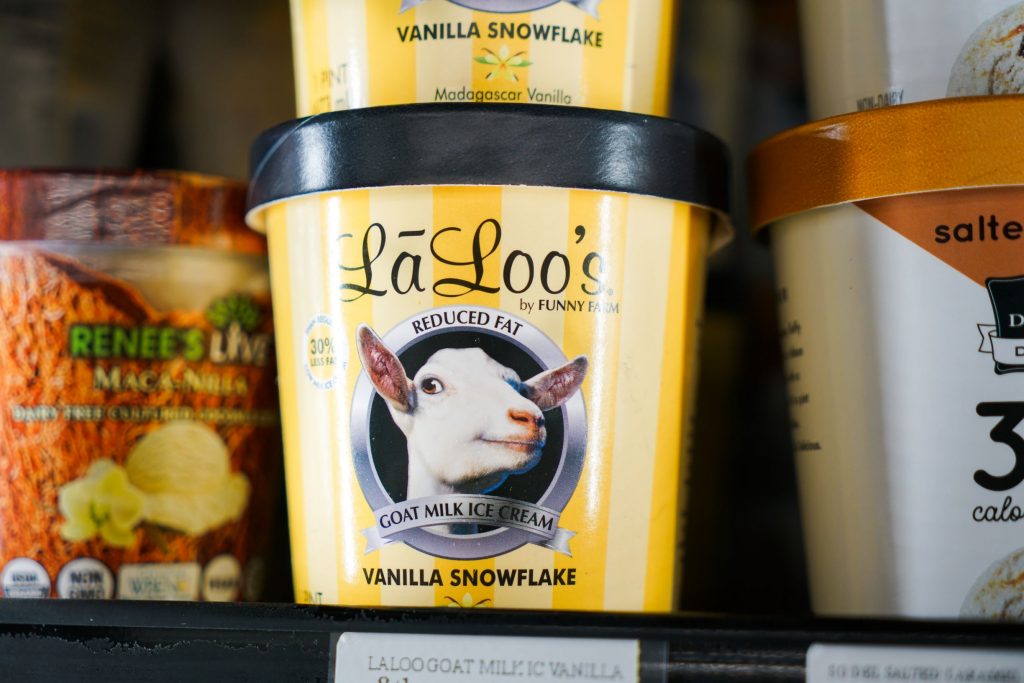 Cayman Ice Dream
Enjoy delicious Ice cream while supporting local? Sounds like a great pairing to me! Almost as good of a pairing as St. Patrick's Day and Guinness flavored ice-cream. The subtle smoky and chocolatey flavors pair wonderfully to provide an ice cream rich in flavor and personality.
This may not be a family favorite, but pairs well with after dinner drinks!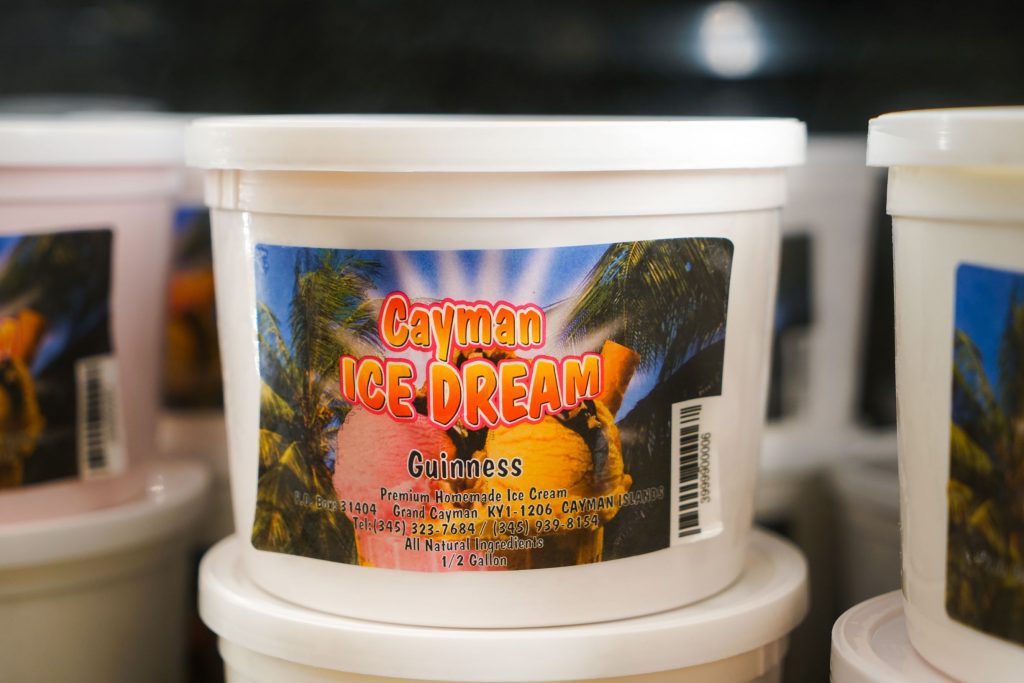 Support local and find your dream flavor here!